Latte finally left to go to her new home today
I'm going to miss the little bugger. If it weren't for her big mouth, her and her two sisters would never have been rescued, they were dumped on the bank of the Grand River with only a cup of soggy food in late Oct to keep them alive at 7 weeks old.
A little tribute to Latte!
- in her first few days here with her sisters..
- Da Bird rocks!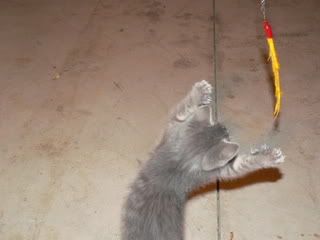 No stairs are too big for me!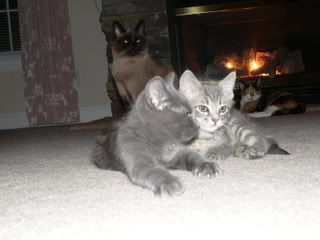 "Mom, can you please be sure to ammend the adoption application to require a fireplace at my new home?"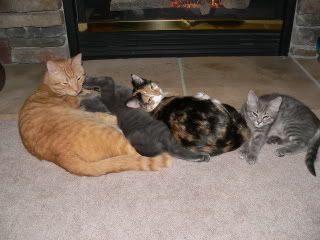 How many cats can fit in the basket?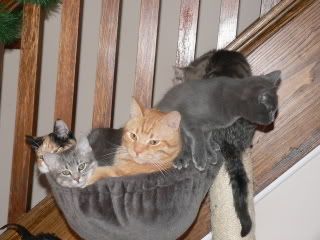 Finally- Latte with "her" new dog (and her new Mom's knees
)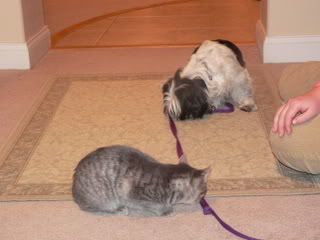 Her Dark grey sister "Java" goes to her new home Wed., only Mocha left....