I've been a bit too busy with Ditto to take pictures of the cats, but now that things have relatively calmed down I was able to snap a couple of Peep.
Here he is outside..."Mooooooom!! Let me in!"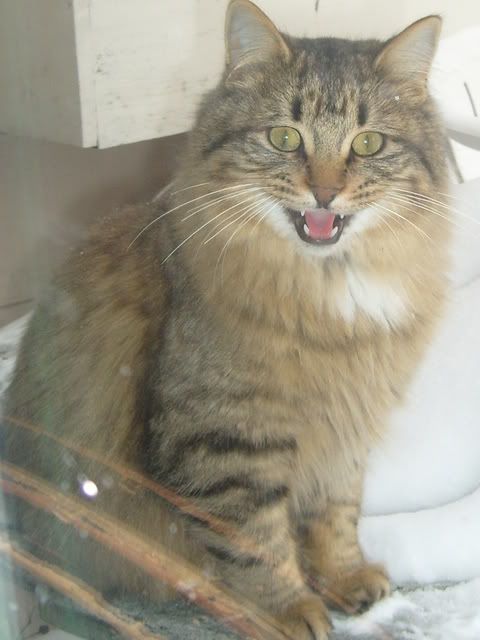 And underneath the Christmas tree looking too darn cute to not take a picture of.
I can't believe he's getting so big!