The two furkids are settling in well.
We've had the two of them just over a month. Just wanted to share some recent pics.
I'll start off with a pic for Kelly (Clixpix). She wanted a close up of Steve's eye colour but I've told her it's impossible because he won't stop moving!
Here, he was looking at some birds through the roof on sunroom and I was lucky to have the camera close: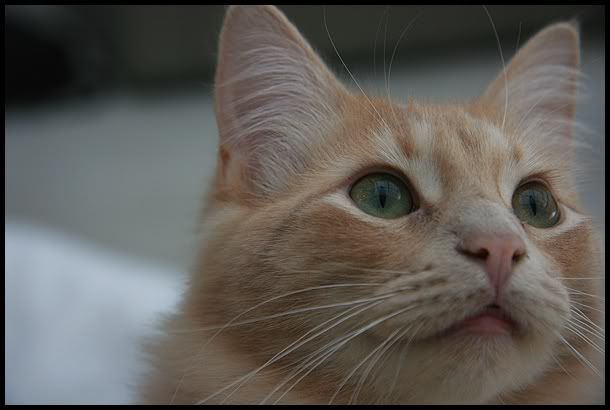 Steve, is also growing like a weed! I knew from looking at his paws he would be a bigger cat but didn't realize how *poofy* he's getting.
I was able to get a good side profile to show you: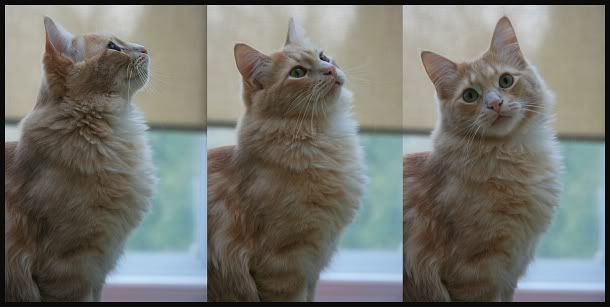 Some of you know that we're renovating our house. We've been installing the new kitchen this last week and Steve always has to be close by to keep an eye on things. He actually fell asleep with Rob drilling the cabinets into place!
These cats have no fear of noise, which is a good thing in our household!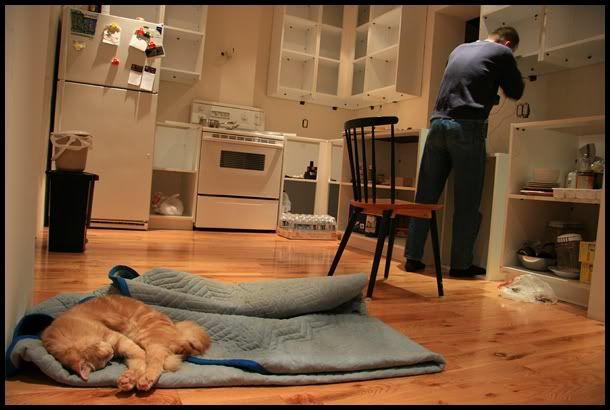 Now, Gigi, has never wanted Steve to be too close to her. He's such a big, poofy goof that he usually squishes her by lying right on top of her. Of course, she doesn't usually want this and they start scrapping and the end isn't pretty.
But, in the last week, I caught them sleeping together a couple of times! It must be the Christmas spirit catching up to them.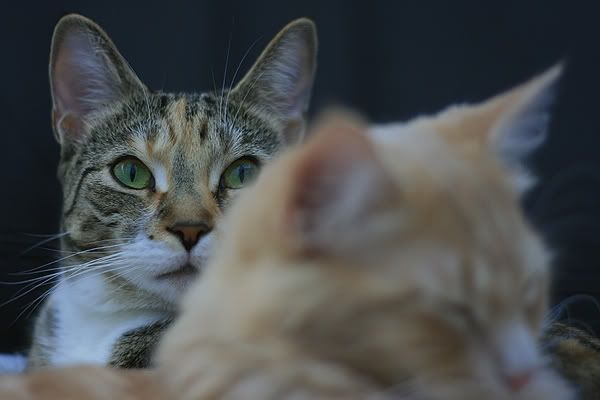 This one makes me laugh. Steve came flying up the stairs and jumped right over her! This was her surprised expression.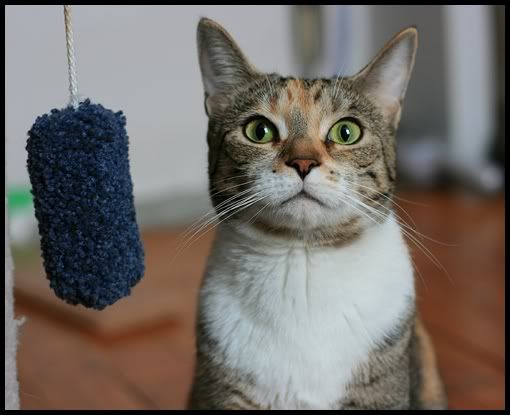 And a final one of the gorgeous girl: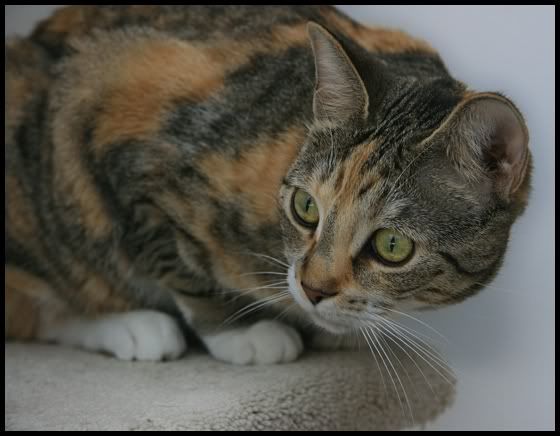 So, I think the two of them are here to stay.