So, my darling 5 year-old daughter LOVES the movie "Beetlejuice". She can tell you every character from the movie and sings "Day-O" all the time. Her favorite character is the sand worm, and she calls him "Ah-Worm". For Halloween, I made her an Ah-Worm costume.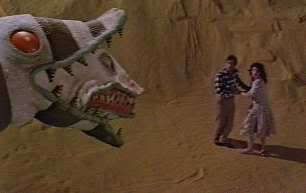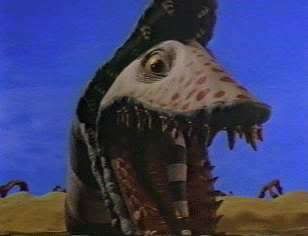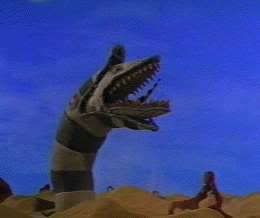 Now, I am making her a stuffed Ah-Worm. I started making this on December 26th. When I asked her what size she wanted him to be, she held her arms over her head--and she's a tall kid.
I started making the small head first (he has two heads) to give me a scale to work with and because it's the most detailed part.
I didn't draw out a pattern for this thing. I've been "wingin'" it as I go. There are already a few areas that if I were a more patient person, I would go back and change. I first started using Stitch Witch because I recently killed my sewing machine. Thankfully, my friend let me borrow her's (and I love it!). So two mornings ago, I started by sewing over the Stitch Witch. The only other sewing machine experience that I had was making rat hammocks, cubes, and tunnels.
Here's my progress today:
Top: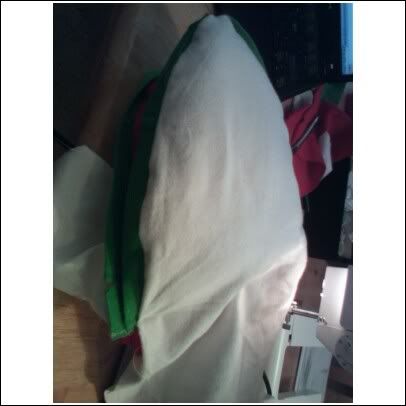 Left Side: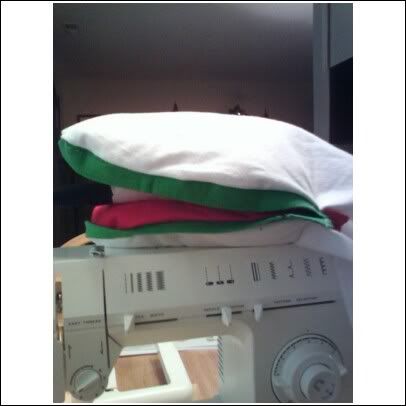 Left Side Mouth Open: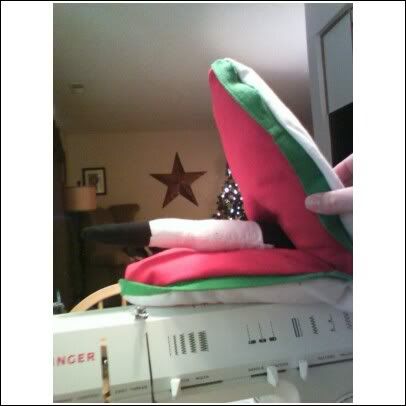 Front Mouth Open: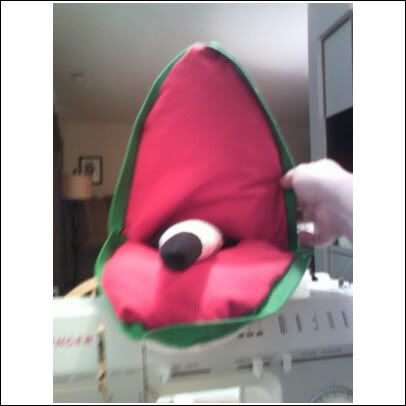 Right Side Mouth Open: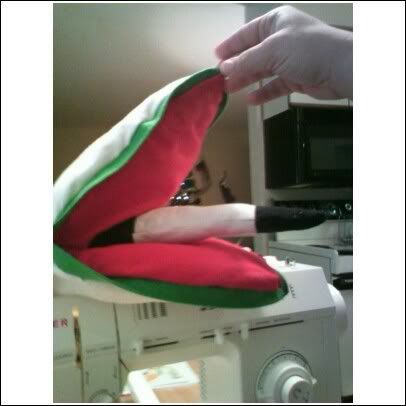 Yesterday, I made the eyes for the small head.
Here's how I have altered the original sandworm:
I do have a question for those of you who sew! How do you sew a circle? I'm having a hard time getting a decent circle shape.