So when I was young and wanted a horse really really bad (too young to work for the $$$ to pay for one) my granny thought a Llama would be a great substitute!!!!
I had her for almost three years, but when the cops showed up for the 4th time saying our Llama was lose again we decided she needed a new home. One side of the pasture is a fairly big creek, but evidently Llamas really like water
She would get out, walk a few miles south or east and come back.
This is my registered Llama "Cutie Pie"
Don't mind this terrible picture of me
In my defense we were painting the barn. I'm 5'6'' so you can see how tall their heads are!!!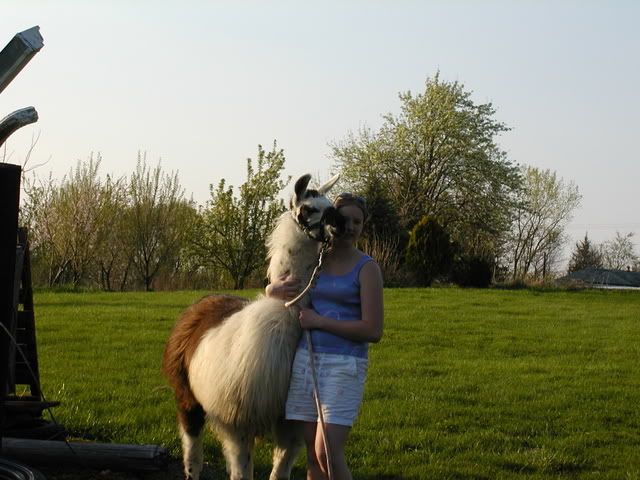 It's her b-day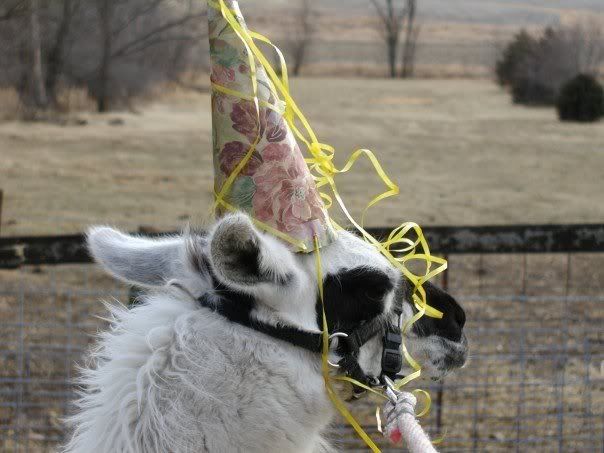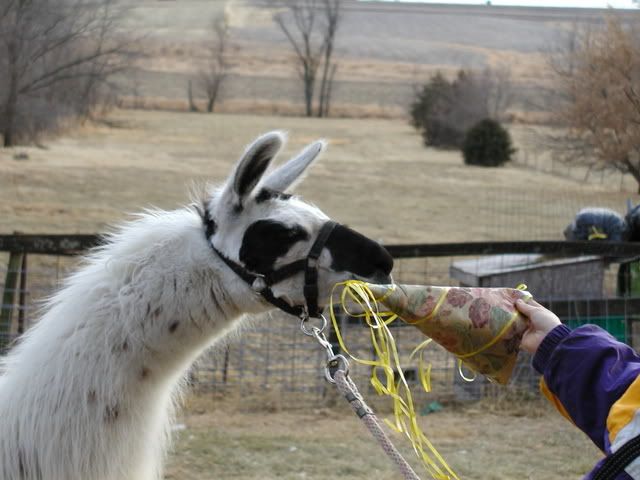 I took her to 4-h and won a blue ribbon. I even taught her to lay down! It was so cool!!!!
She is now at a really good home having the cutest babies! So far they have all been tri-colors and have the half brown body! The woman who owns her is an older woman and just loves her to death!