Hi im new here... Obviously hehe. anyway I have 3 Male cats... There not Purebreds ((i hope thats ok)) but there still Awsomely Awsome!!!

First is King ((Kint Tut)), Hes a Male Black Domestic Short Haired.. he also has lil white spots on his back and a white smiley face on his Tummy. We've had him the longest, We got him when he was 6 weeks old from a friend ((in FL)) and hes 4yrs old now. Hes the Alpha male in the house and knows it!! Hes traveled from FL to VA to MA to PA all by car with us, Hes been lost in the wilderness of the suburbs in FL and the woods of PA... he was lost both times for well over a month then randomly showed up at our Door one night underweight but unharmed... he is a very Loyal cat. He is Fixed and has been since he was old enough to be Altered. We love him to death and dont know what we'd do without him! He has quite the personality too!!!
King flaked out half on my Desk and Half on my Lap...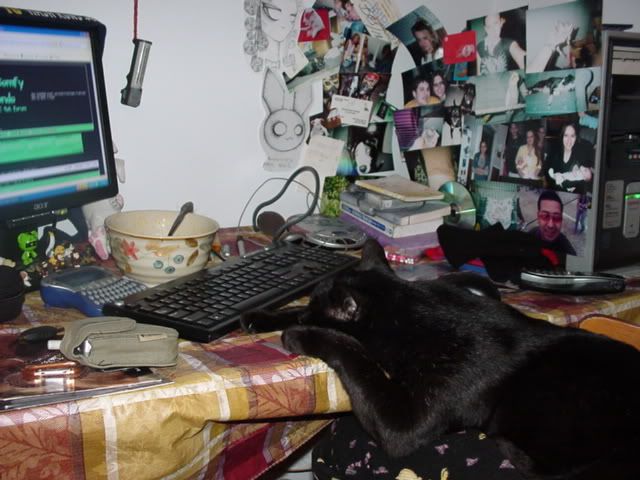 He was being silly... I can get him to lay any way i want him to...


This was taken the day after the night he showed up at our door after he'd been missing in the woods of PA for over a month.



Next is Pinky ((Pinky was his name when we got him)), Hes an Altered Male 7+ yr old Orange Cream Domestic Long Haired. Weve had him about 9-10 months, we Rescue him from a Shelter in MA. They were ganna put him down because of Anger/Behavior Problems, We believe he was beat at one point and thats why hes so mean... Hes Evil!!! BUT we still love him. When we got him and removed his Shelter Collar thing the back of it said "Property of NYC"... we contacted the shelter to figure out his Background and they said he'd been transfered from a shelter in NY to the shelter in MA but they didnt say why. Then they asked if he was becoming to much for us... they asked if they needed to come pick him up, we said no of course.
And now we have him... he is much happier and isnt as Aggressive as he was when we rescued him but we still advise people to keep a good distance away from him.
The dog Hoody was to small for our dog but it fit him!


This was taken a few days after we arrived to PA...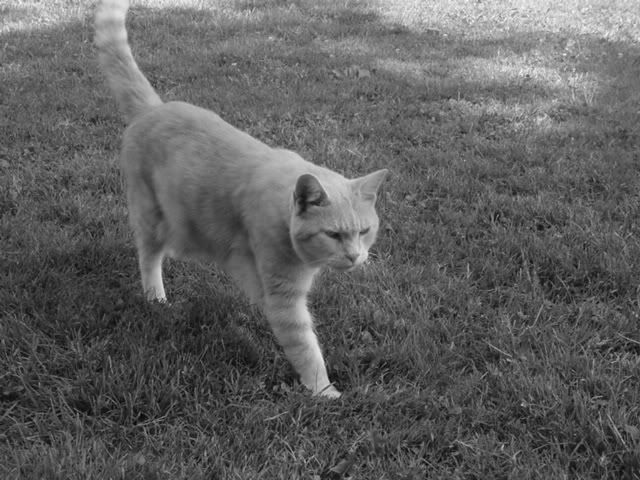 Jack was grooming Pinky...i think thats what hes doing.. I hope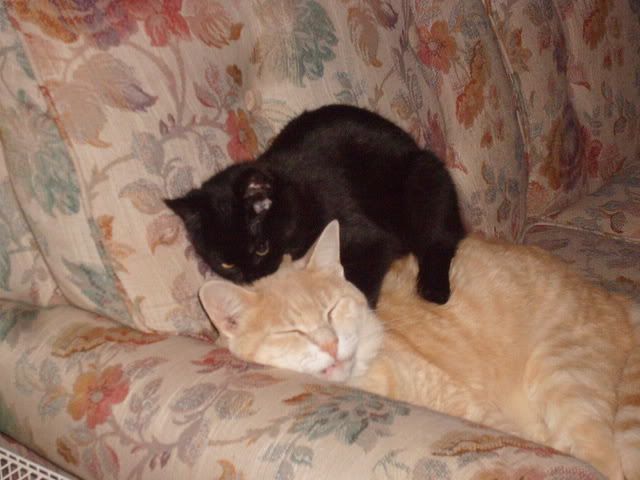 Third is Jack, hes the youngest, Hes a 8-10wk old Black Domestic Long Haired. My aunt found him Orphaned under her house ((here in PA)) back in the middle of November and she brought him to us on Nov.20.. so we've had im since then. He has Quite the personality too... although hes starting to act like Pinky. He seems really attached to Pinky and Pinky seems to take care of him a lot! Jack likes to eat Mini Marshmallows, he likes to groom my hand, and he like to play late at night when your trying to sleep. He has a Bald spot on his Left ear and Right paw cause he had a couple minor injuries when we got him... he looks a lil funny though.
He just finish a Mini Mollow!...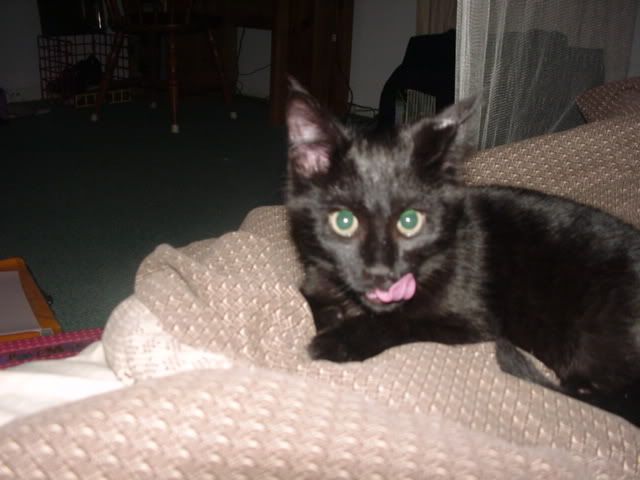 Jack the day we got him... meeting my Rat Temps for the first time...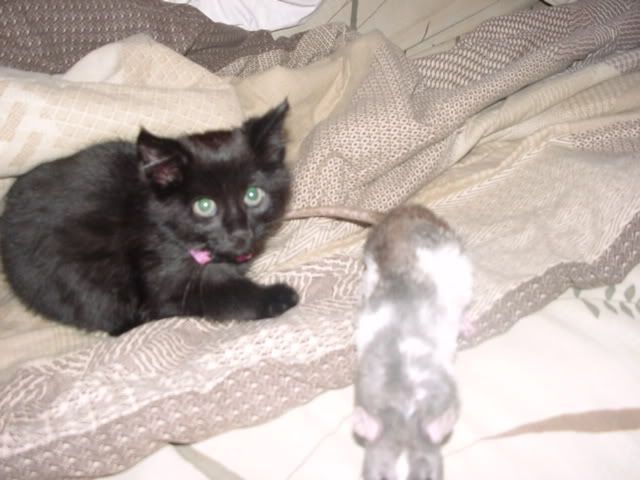 Mini Mollow in his Mouth...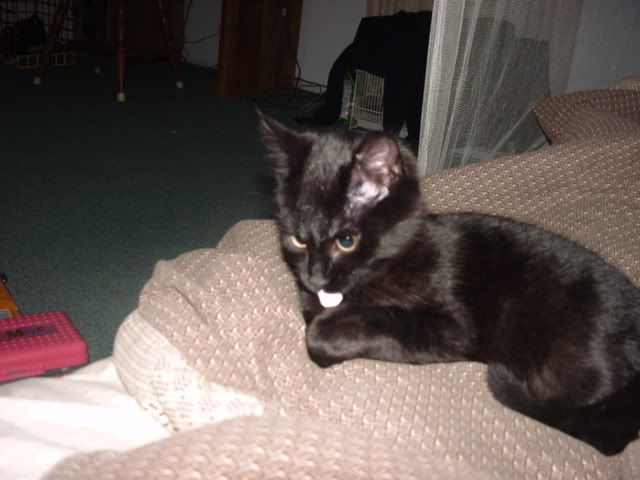 So those are my cats!!
oh and my cats all live in a peaceful home with:
1 Dog: a Female Border Collie, Pitt Bull, Pointer mix
2 Rats: a male and female ((not breeders))
and 1 Bird: a Male Pied 'Tiel

-------------------------------------------
Can someone help me??
How do I fix my Signature and Avatar??