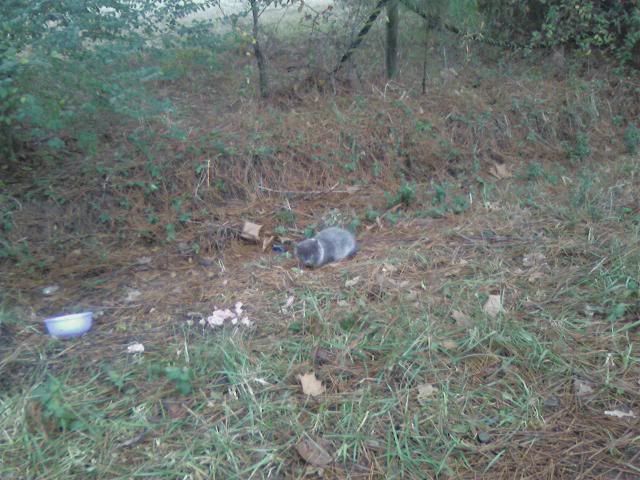 She was the first kitten we saw whenever I started feeding the ferals! If I could ever have her , and if she's even a girl, that won't matter, I thought about naming her Shell, since she live's behind the Shell Station/Grandy's
she almost favors a shell, isn't she beautiful! The pictures don't do her justice!
I want her, she is the one that lives in the abandon building beside the guy who called the law on me!!! she will be a challenge to get, if I can at all, without being arrested! anyway I caught her out this morning and was able to take a few shots of her! I just wanted to show ya'll!!!!!
I'm in love!!!
Monique
here's another pic