This is Roo, my dad & step-mom's cat. He is about 10 years old, they have had him since he was 2. He's a very playful and loving cat. He likes to sleep in bathroom sinks or on top of your head.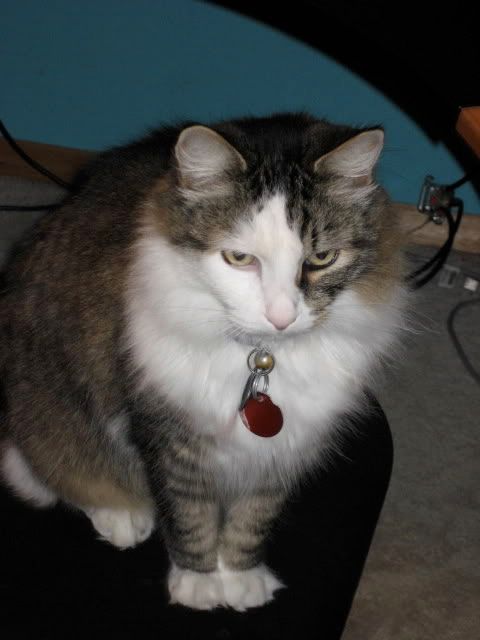 This Sleepypod isn't Roo's, it's Chloe's. I stayed at my dad's house on Christmas Eve and have Mattie and Chloe with me. I had left Chloe's Sleepypod downstairs and Roo decided that it was his new sleeping spot.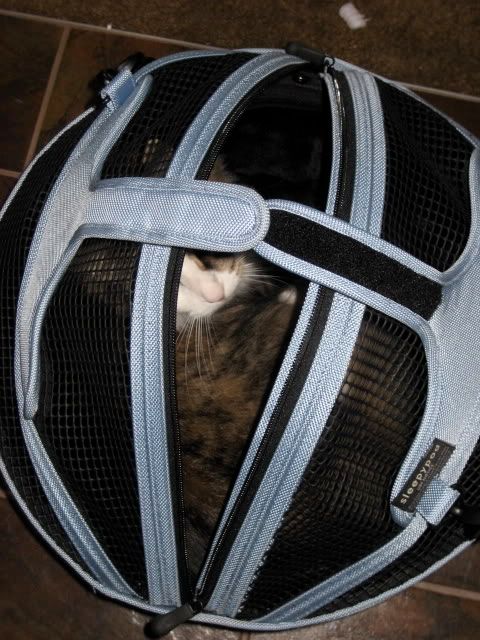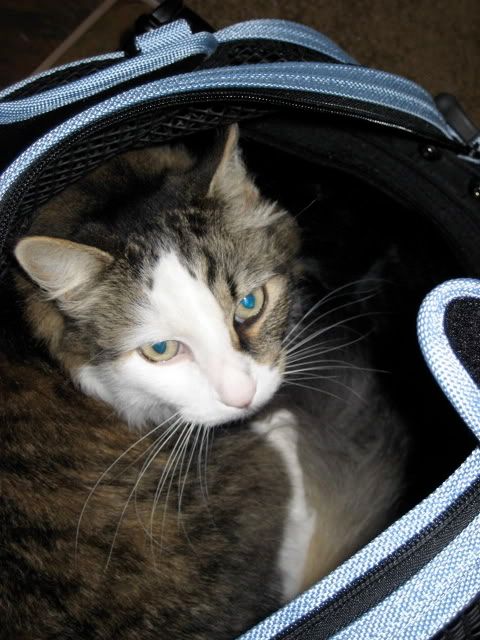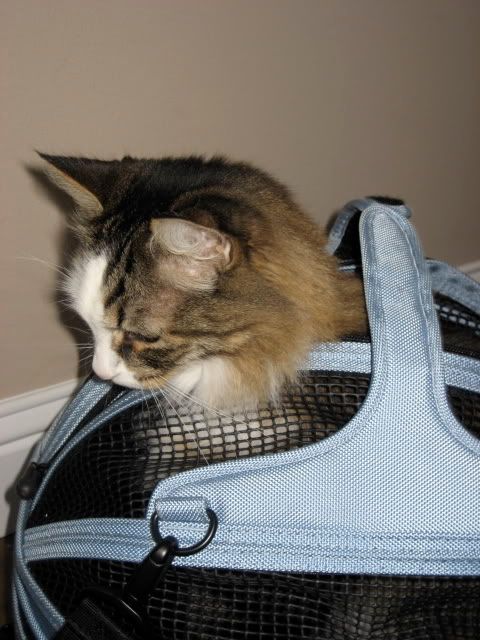 This is Roo trying to sniff Mattie and Chloe through the door. He knew there were other cats in the house!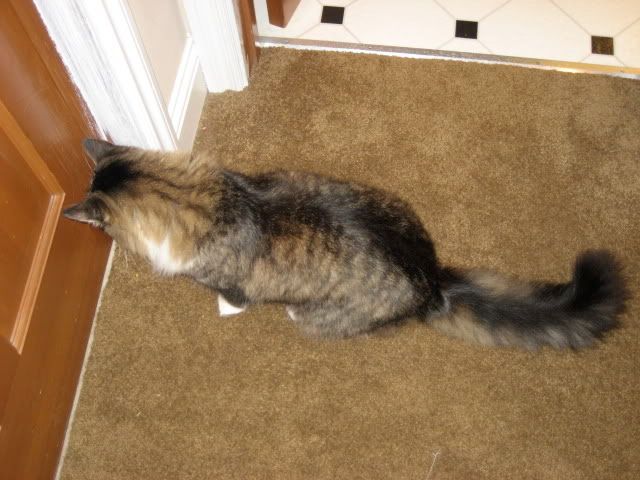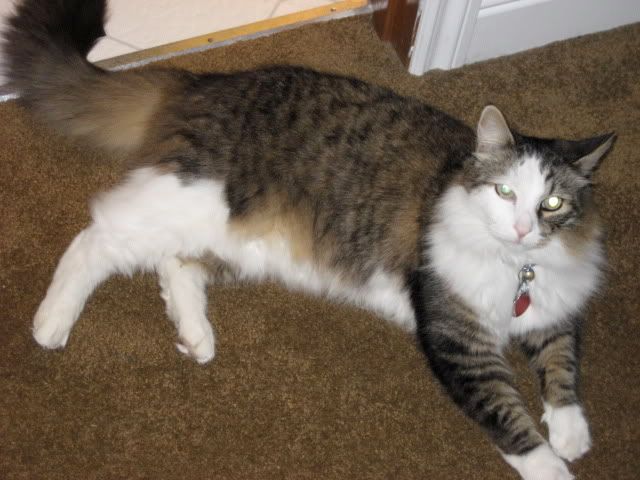 These are just pics of Roo playing with string. He's very playful.