So, I finally took pics of all the animals my in-laws have and I wanted to share them. Here's the dogs...
This is Chubs... my Wickett is very much like him in appearance and personality. He was my husband's dog in college but he came to live w/ mom & dad when Matt moved to South Bend. Now he's too happy and spoiled there for us to consider taking him.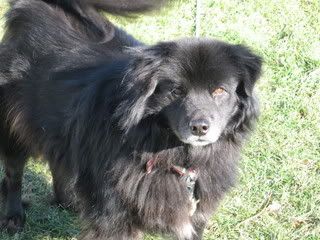 And this is Buddy. He's part of my BIL's family and is actually looking for a new home. You can read more about him
here
if your interested.