So, I finally got some pictures of my MIL's cats and two bonus cats! Of course, these aren't all of them... the rest were either hiding or sunning themselves in the field.
Here's Mama... I'd really like to make her a spoiled house cat if I could. She's so sweet. It's hard to see since the sun was so bright but she's a beautiful and lovely dilute tortie...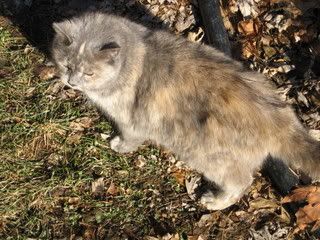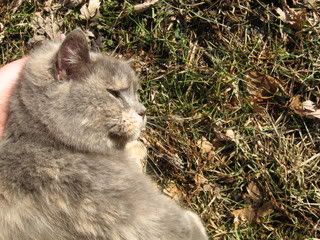 This is Max... he's a little shy around people other than my MIL so I had to zoom quite a bit to get the close shot...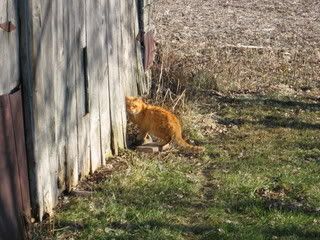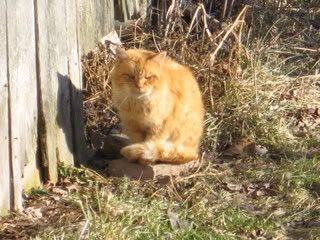 This is Little Mo (he's the only surviving kitten from Mama's last litter) and he's not so little anymore! He's a big love bug too and loves to walk under foot. He even tried to help us clean the mud off my shoes later and only managed to get in the way and knock over the jug of water.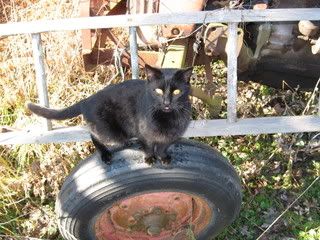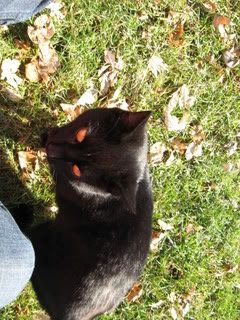 I only managed to get one of Mikey before SHE ran off and hid... some of the cats are more feral like than others... She's a beautiful long-hair tortie.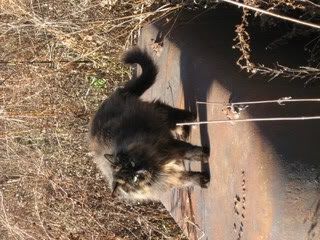 Then we spotted a big black longhair on the edge of the field. I got close enough for a pic but then he/she hopped down when I got too close.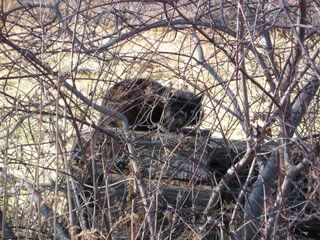 And last we spotted this very pretty calico... w/ a collar. She let me get close enough to read her tag before retreating. She belongs to the neighbors across the street.