Here is a picture of our big girl!!!! She was a BIG girl! I had a friend who worked in a small shop that got animals people didn't want anymore and this girl ended up there. She was a house rabbit and had some papers (that I didn't care about). She was only $6!!!!! All I could see was someone comming in and buying her for food. So I took her home and said "mom I hope you want a rabbit!"
My little sister even got to take her to 4-H and show her! She got a blue ribbon!!!
Of course she took her! She was a fun girl and she even took naps with you! Unfortunately she was fairly old when we got her so she only was with us for a year and a half.
(These pictures are from when we first got her, she's really fat I know! She lost weight with us)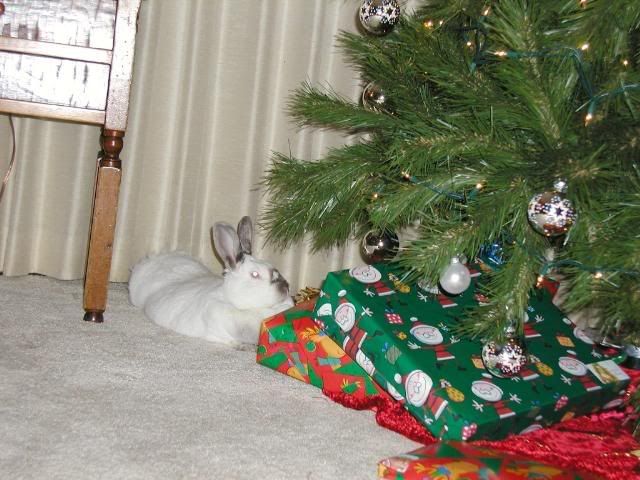 I just noticed those first two pictures were the perfect time of year pictures!!!!
I had just woken up from a nap because my mom was taking pictures
Missy (the rabbit) was pretty cool! She loved napping with anyone!