THANK YOU Pam for this wonderful play! Trent, Ginger and Mojo all LOVE it!
Well, Mommy wasn't real bright and didn't grab the camera when I first put it up. Ginger was the brave girl - while she watched it for a little, both Trent and Mojo were both scared of it until Ginger started playing with it and it didn't eat her. Since it didn't eat her, then they could play with too.
Mojo took over after a little bit, but she gave me good chances for pics.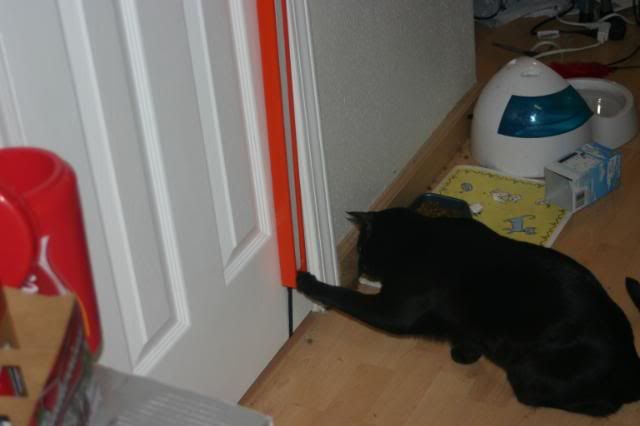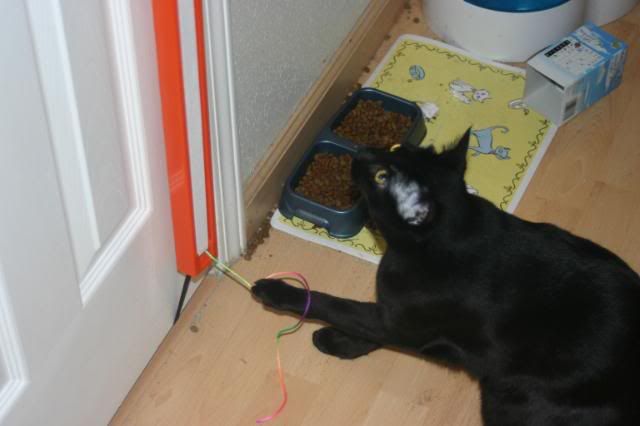 Then she was playing really lazy, so Trent came to see if he could get in.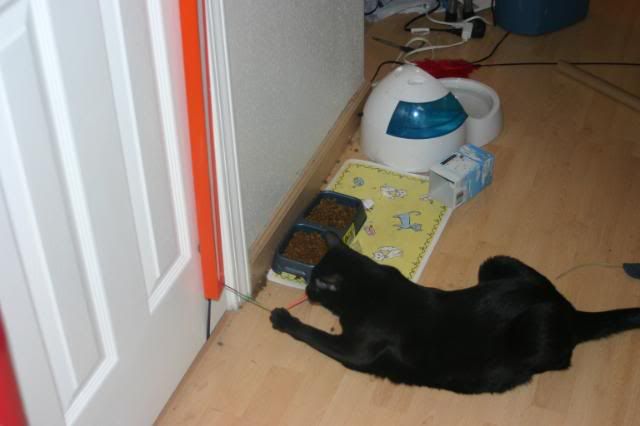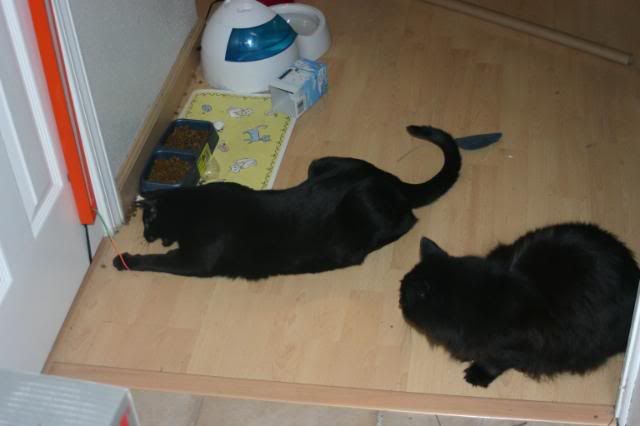 So much for that!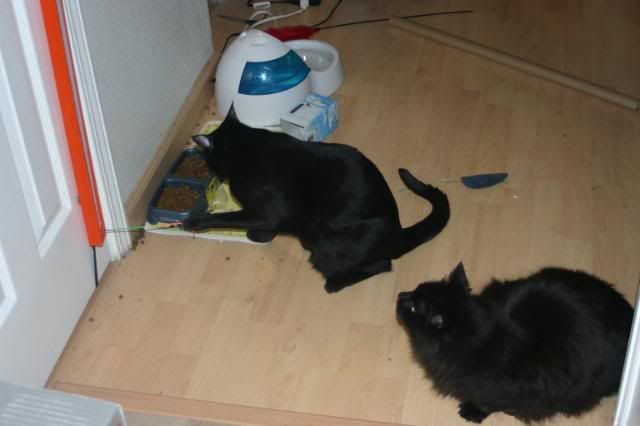 So I turned it off to give the other kits a chance to play with it, but that wasn't a real good idea...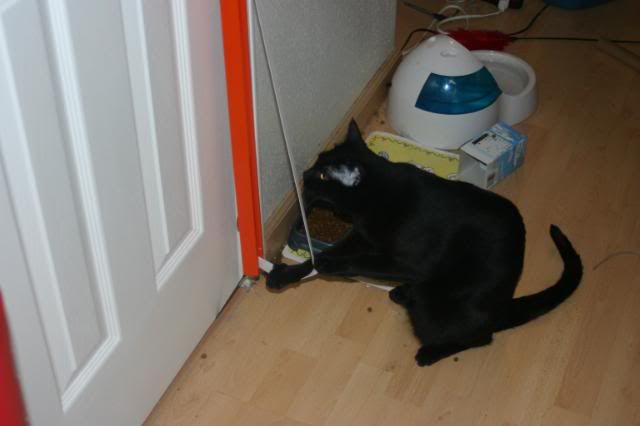 But when I turned it back on on super fast speed, everyone got interested!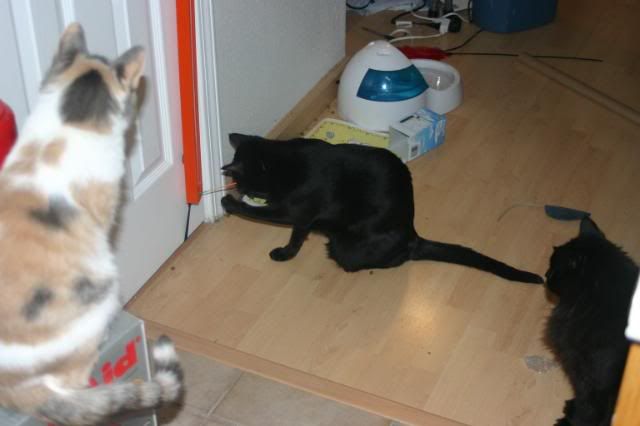 Then Cookie got really interested and jumped right in!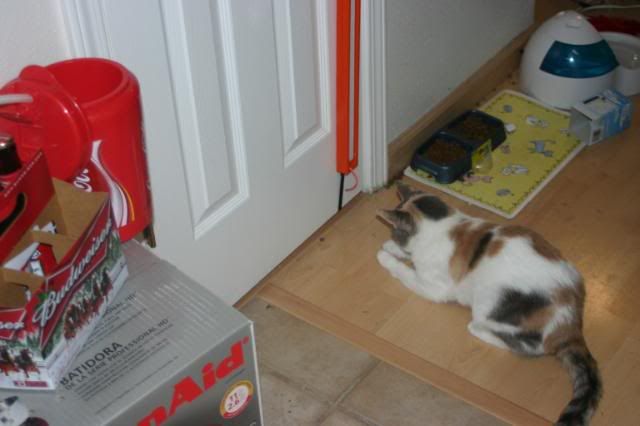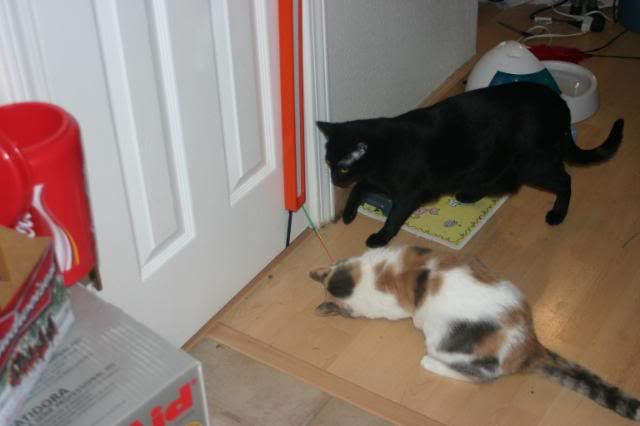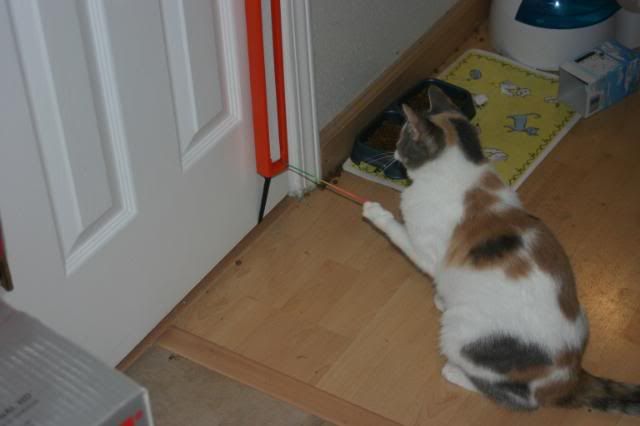 Everyone looked for it after it had to be put away, but they are really looking forward to playing with it again. They really love this toy! Thank you again Secret Santa Pam!