Four of my babies love to sleep while cradled in my arms. A friend took this pic of Yon. The other "cradlers" are Ichi, Ni, and San. They are orphans found inside a plastic bag in a busy sidewalk, still blind and helpless more than a year ago. I bottle fed them, which may explain their fondness for napping on my lap belly up.
I am sure lots of you have your own "rockabye kitties".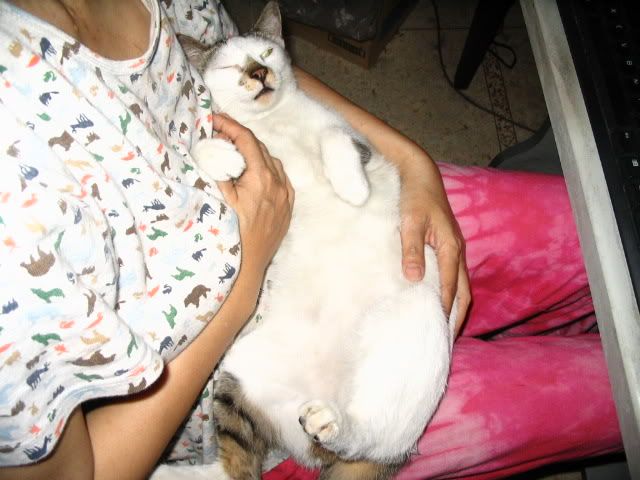 PS: Not sure if this belongs in the picture forum or here.