Ok so it isn't a kitty pile in the snow or anything, I just didn't want to take up two threads for the pictures. We got snow this weekend and I caught some pics while it was coming down. . .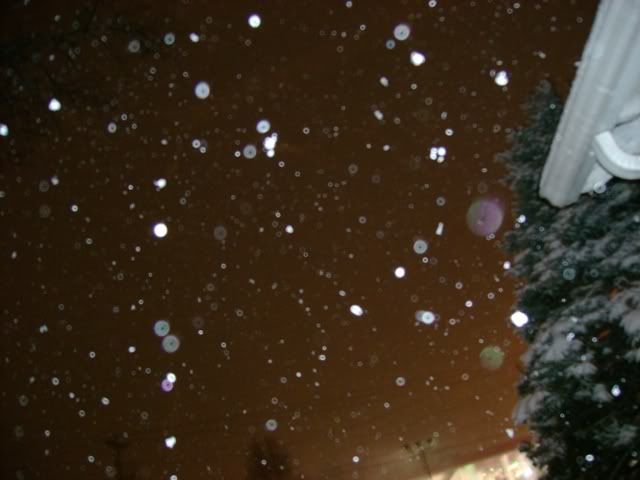 and here's a big tree in my front yard.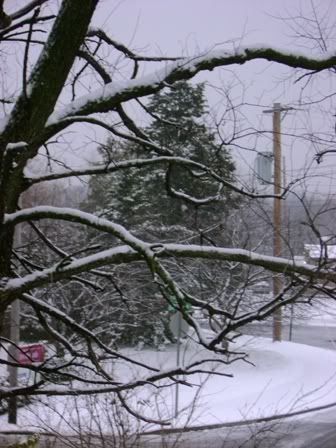 And then yesterday Matt took a nap and when he woke up, all four kitties were in bed with him of course!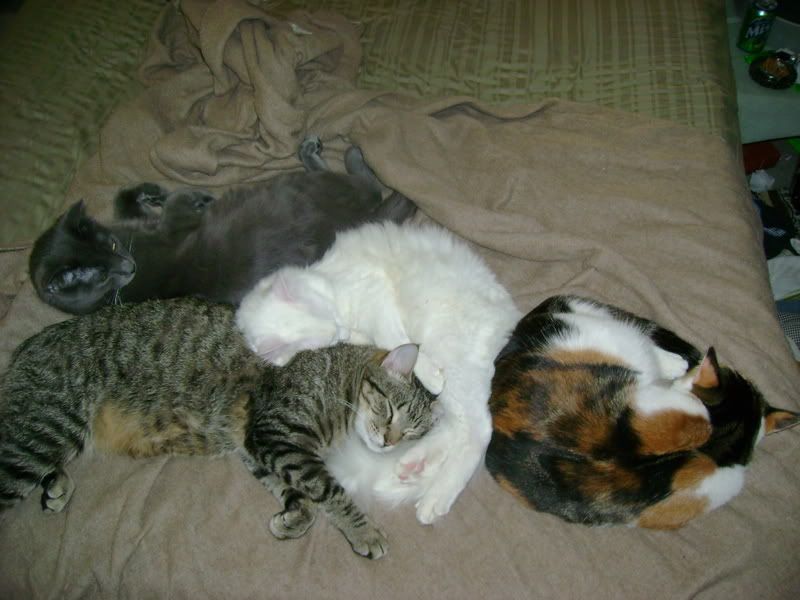 That's pretty much how it is every night, the humans get the little bit of space that is left.