I had a good laugh when I took these pictures! It was so cute seeing the cats all excited about the birds flying around. (I just put out that bird feeder)
Hey did you see that one Stuart! He looks tasty!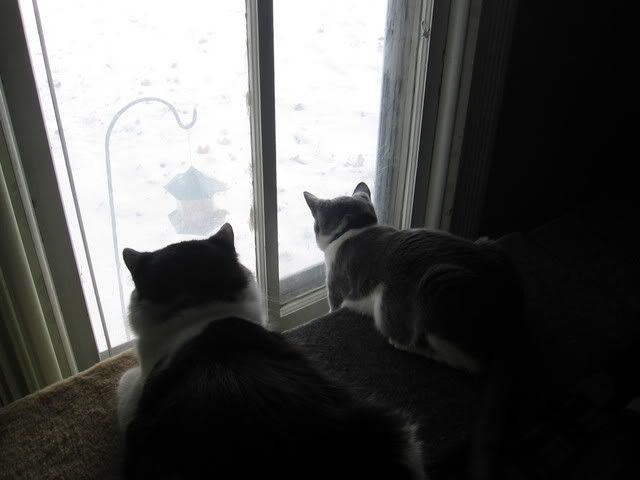 Whoa!!! Did you see THAT one Enzo! I'm so hungry (as if he ever wasn't)!
So what's going on here boys?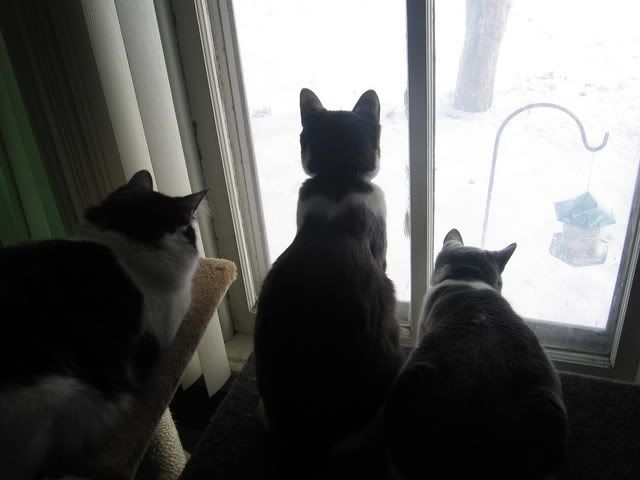 Oh! Over there! I think I see one!