I heard some cabinet doors banging somewhere in the house. I didn't pay much attention because I was busy at the computer and because I know Rocket can open some of the cabinet doors that I don't have magnetic latches on. Those are all left empty or with cat-proof and harmless stuff inside. So later I went into the spare bathroom, and sure enough, I found Rocket had been in there: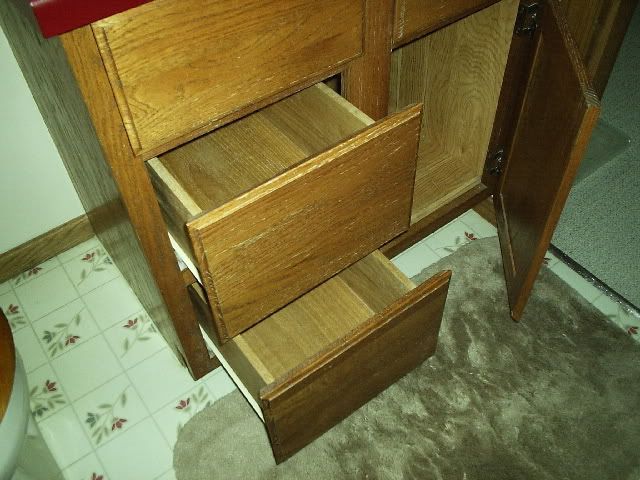 But it was kind of unusual to see the drawers open and I thought, "Oh, great, now that little sucker has learned how to open drawers, too." But a funny thing happened when I tried to close the drawers. I couldn't close them! They bumped against something and wouldn't go all the way back. Now, what in the world could be in there?
Turns out ROCKET was in there!!