This is the first time that Steve and Gigi have seen Rob shoveling snow outside. They had to come investigate and thought it was too cute.
Steve: Why are you out there and I'm in here?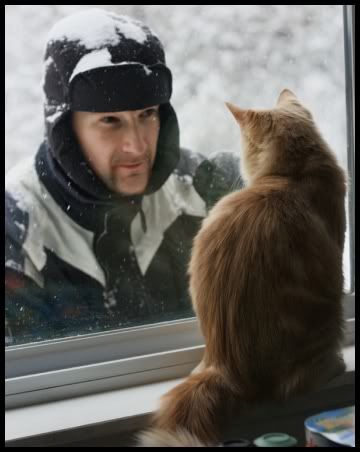 Gigi: Hey, move over orangie I'm going to take a look.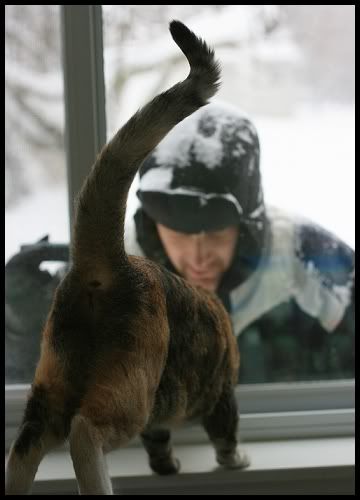 Gigi to Steve : I don't know about you, but I think we're safer in here.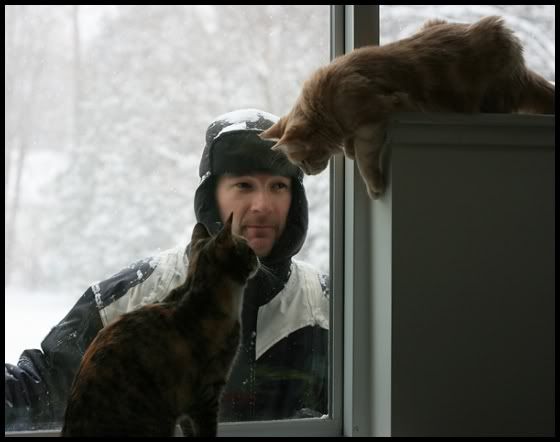 And for those who haven't seen a close up of Gigi's markings, here's a pic. The camera loves her!