Well, it was a success!
Everyone had a great time..me included. What a wonderful friend I have to have thrown this for me
I drank a little too much..and with the excitement I forgot to eat since lunchtime yesterday. So, needless to say, it is now 6pm the day AFTER, and I have spent many a minute in the bathroom
It was a BLAST!
Me with my good friend
Me with my friend who through the partay
The boys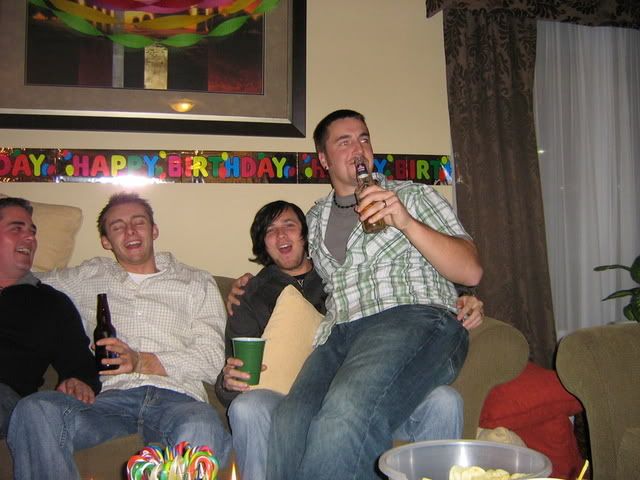 The ladies hanging out on the floor
Ummmm...
My coworkers (they are cool)
CAKE TIME!