OK, so keep in mind that my Leya is blind.....
She's not always happy when Thor wants to lay with her, in her bed, but she doesn't know he's there as long as he doesn't move around too much. As you can see he was chewing on a bone so she knew he was there and she was figuring out exactly where he was.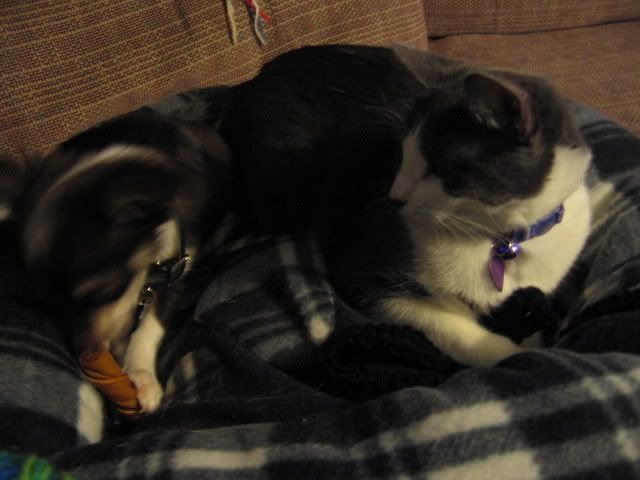 Mom, seriously, he's right next to me isn't he?
Stop messing around and get away from me!!!!!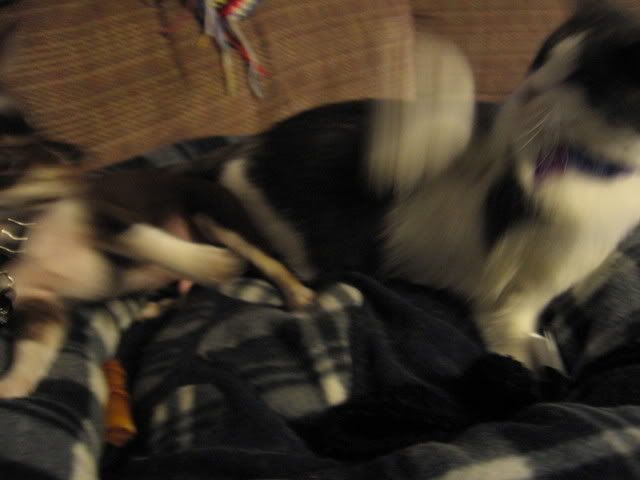 That's IT!!!!!
I just about die laughing everytime I see that last picture! She just can't stand him squirming around or making noise