I'm not sure if this is technically Mattie's first Christmas since she is "supposed" to be turning 1 in January (I have no idea how old she is, my guess is based on inconsistent vet papers and my new vet's guess). This is definitely Chloe's first Christmas though!
I am so lucky that they aren't climbing the tree or pulling off ornaments. The most interest they've shown has still been pretty mild. If anything, Mattie is just mad that one of her "spots" has been taken over by something else.
What the heck is that?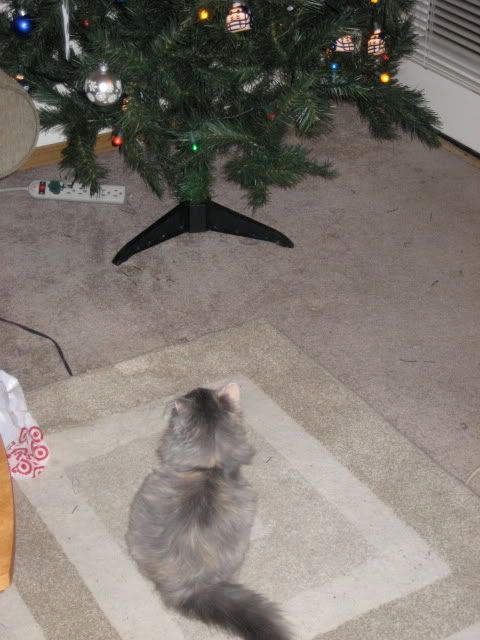 It doesn't smell like a tree.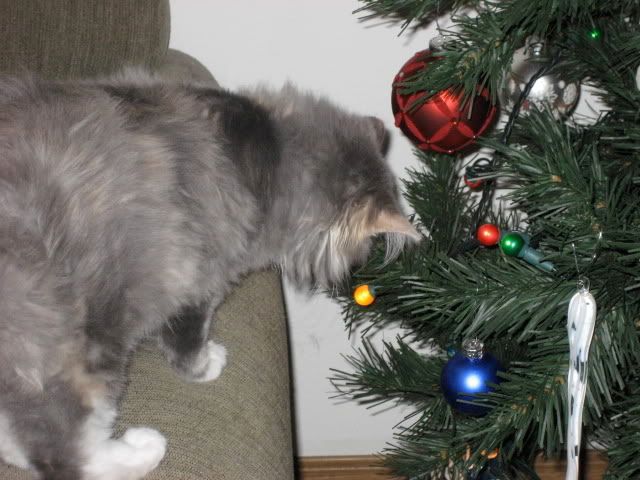 Oooh string!
I like my new toy. Or I did before I began getting squirted with water for playing with it.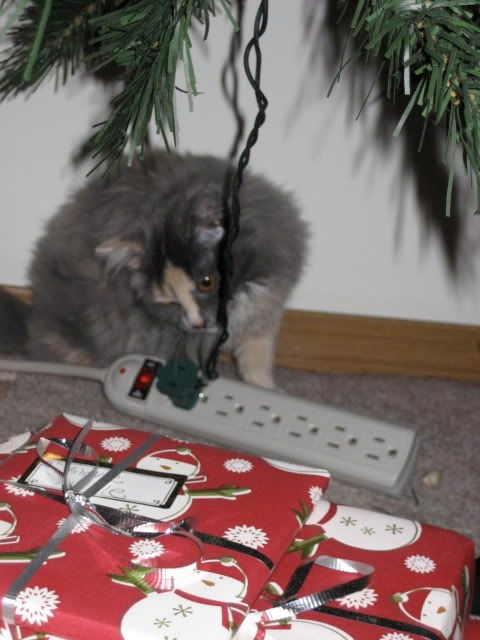 Hey! I was playing!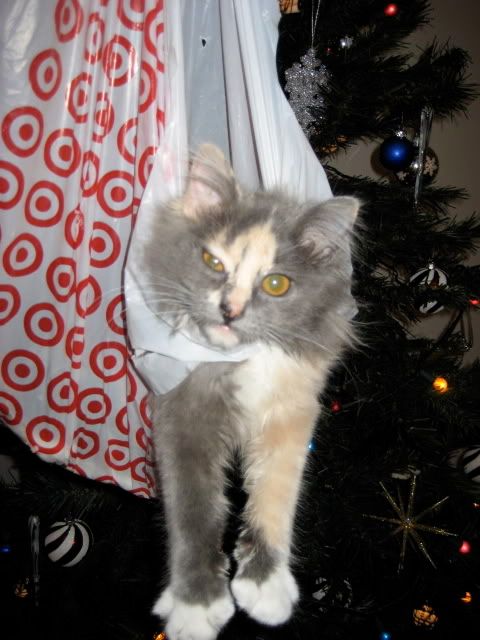 Fine, I will help with Christmas cards instead.
Mattie checking things out.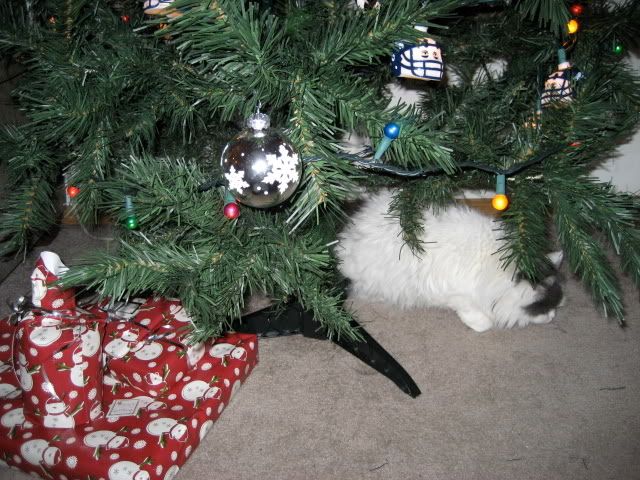 "Hiding"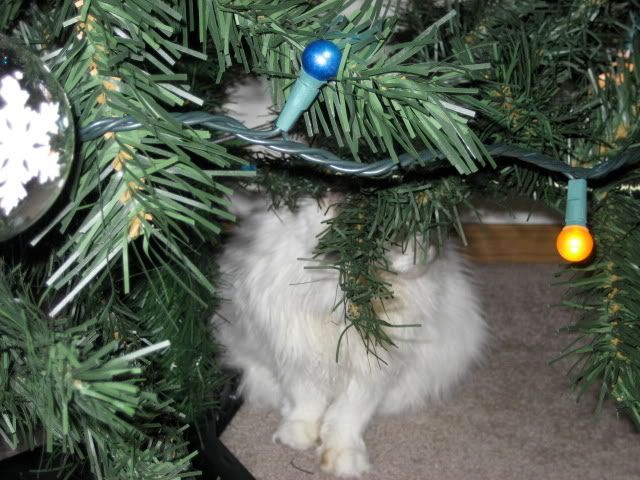 Guarding her spot from Chloe.
Muahahah, Chloe's gone.