Hello! I never know what to say on introductions so i will keep it brief as possible for now. My name is Mae, and i live on the osage reservation in oklahoma. My babies (cats) are Cupid, a 9 year old female cat. Callie, about 4 months old callico, and Boo, who is about 3 months old female. I guess i would be considered our neighborhood "cat lady", because any stray or hungry cat always ends up on my doorstep for "kitty cafe". At the last count i think we are feeding about 20 outdoors cats. They come and go as they wish, but only three of the outdoors cats actually belong here (smokie, porkie and screech), all toms. I guess i will let y'all see my babies and leave it at that for now.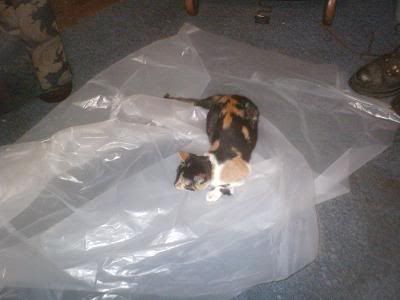 this is my baby Callie!
Next meet Boo!
Then comes Cupid, the old lady!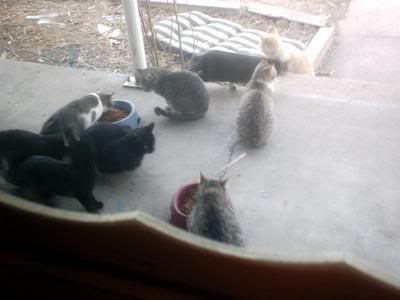 Then "Kitty Cafe"