I was watering the Christmas Tree and set the watering can down, forgetting for a minute or two that I have two Water Babies. Mojo is much more interested in water than Ginger, but Ginger does have to inspect the shower (when the water is running and when I turn on the shower) before I get in.
Mojo spots the new thing on the floor first...
What the heck is that thing???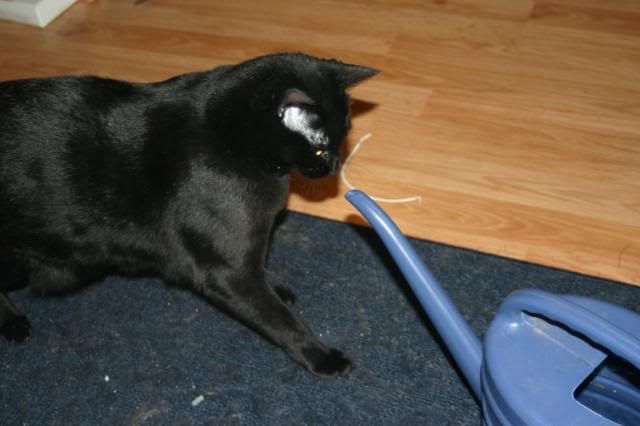 Hmmm, I think there's WATER in there! Gotta check and make sure...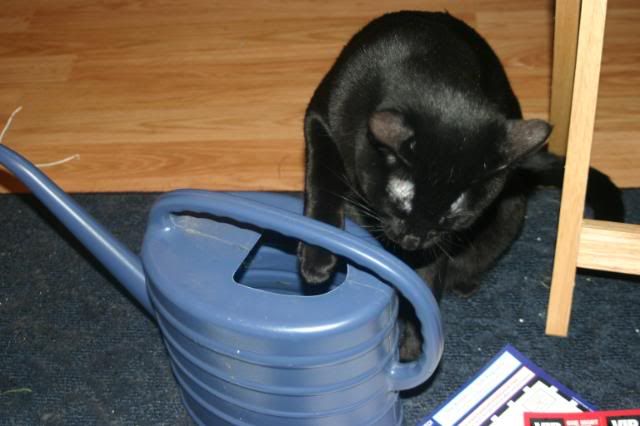 Well, it looks like water, and it feels like water. Better taste it just to make sure.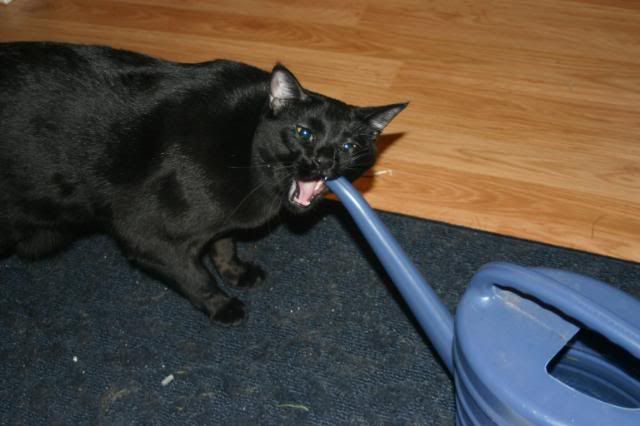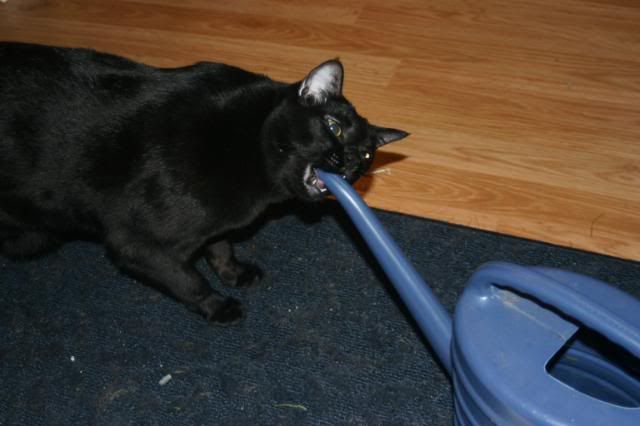 Then Ginger sees it and can't take Mojo's word on it.
Are you
sure
it's just water in there? I better check to make sure.
Yup, I'm pretty sure it's water, but I'll look again.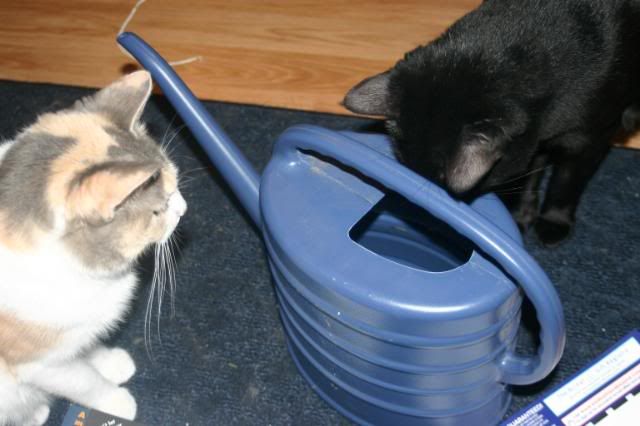 Boy! All this water is making me thirsty!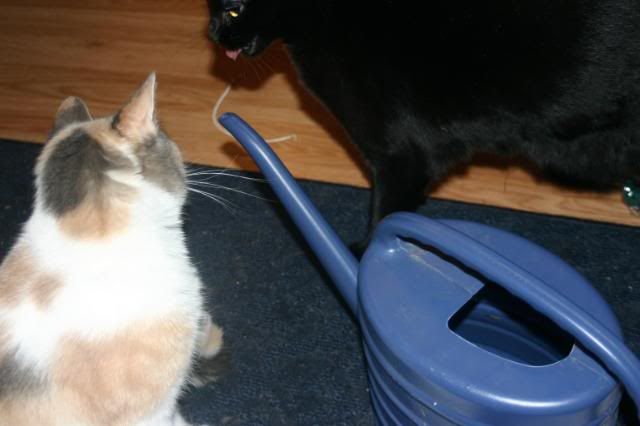 I'm so glad the camera was handy! Show us all your water babies!