For everyone who remembers princess had 6 babies on Nov.17 they are all doing well but 2 of the babies are a little smaller.My question is would there be a reason for this smallness they are the only 2 solid colored ones out of the 6?The vet says they are healthy and developing normally,I guess maybe i was just worrying too much.
This is the first and second born.oldest is female white and brown,beige and second is a male grey and white
[IMG]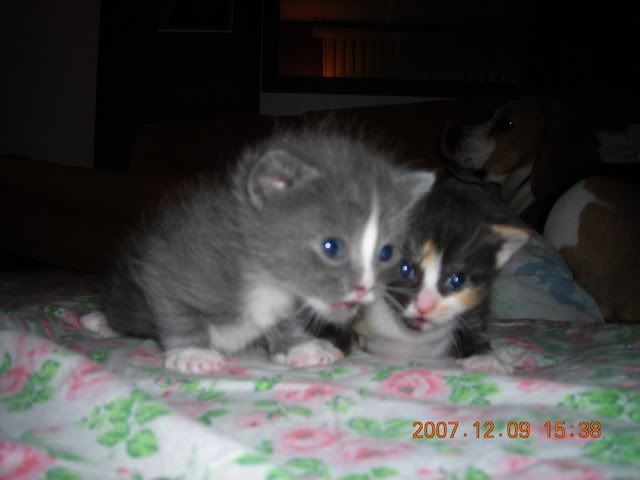 [/IMG]
this is the 3rd and 4th both male.
[IMG]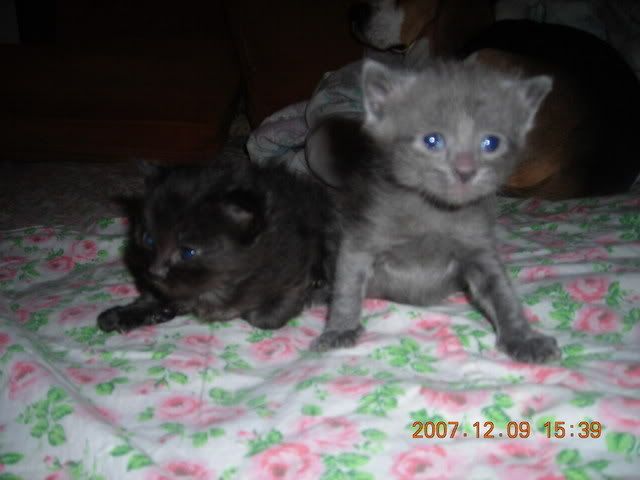 [/IMG]
then this is the 5th and 6th both female.also hardest to get pics of because most active.
[IMG]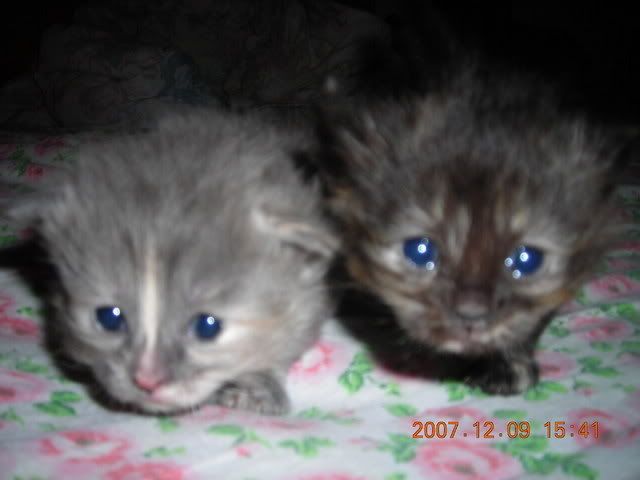 [/IMG]