I know this is a catsite,, but I lost my princess.. My darling girl rotti.

We went out to feed our two dogs, Sheba and Spike last night, and my husband found Sheba dead in her dog house.

I'm in such shock, becuase she was fine, she just had a checkup and all was fine, and they have tarps around there kennels and about 8 bails of straw in their kennel and around their dog houses to help keep them warm, and usually they cuddle when it's this cold.. But she was dead.

Sheba was the "PERFECT" dog. She listened, and was loving and caring and never snipped, was protective of us, but not mean to others. She put up with the constant rescue efforts we did for a while there with the different dogs in and out to help rescue them. She was a mommy to the puppies, and a friend to those rescue doggies we were trying to find homes for. She was a lover to the stray cats, and of course the inside cats. She was for a "PERFECT DOG".. I love her soo much,, the pain is unbearable.. I haven't and can't stop crying,, i'm this huge leaky faucet. She was my baby, and my favorite... It was spike's turn this year to go trick or treating, she was supposed to go with us next year, and she loved that. We just bought a truck so the two of them could go places with us, and she never even got to ride in it.

The pain is too surreal, and the hurt is beyond words,, i feel like i just lost my best friend, and my child. I hurt, I really really really hurt.. I love you Sheba, and I'll miss you more then words can even express.. I'm soo sorry I wasn't with you when you died, my baby.. Rest In Peace,, I hope you and Polly are playing over the Rainbow Bridge!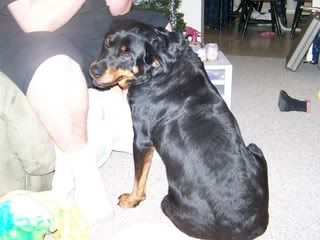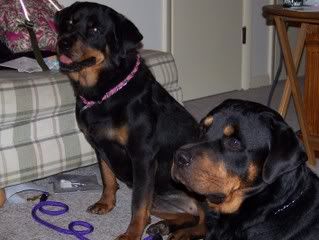 ((Sheba is on the left!!))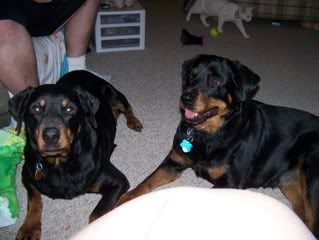 ((Sheba is on the right of this picture))
[/center]