It seems like for every picture I have of Mattie, I have 20 pictures of Chloe. Probably because all Mattie does is sleep in the same spot all day
Anyway, here are some recent pictures of Chloe. She's almost 4 months old (birthday was approximately August 15th). All of these pictures (except the last 3) were taken over Thanksgiving at my mom's house.
It's time to open my treats mom.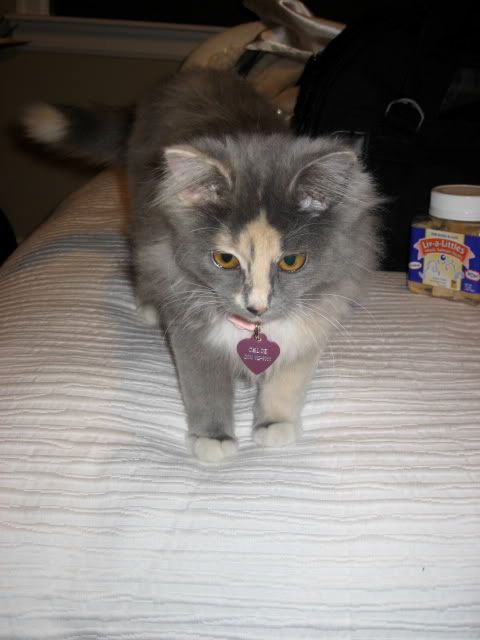 My new feather teaser toy.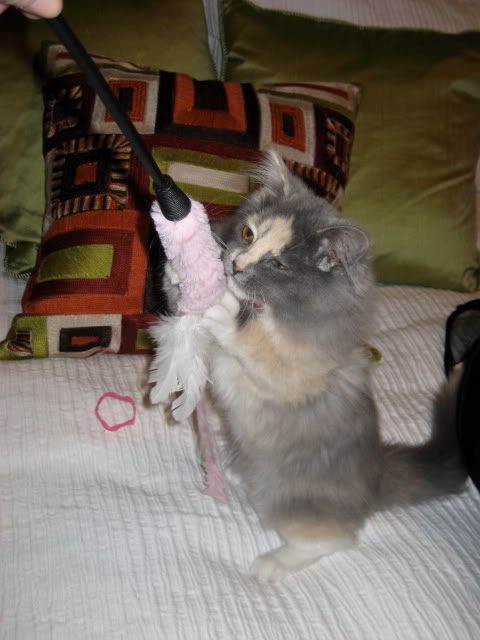 I like to pretend I'm a hamster.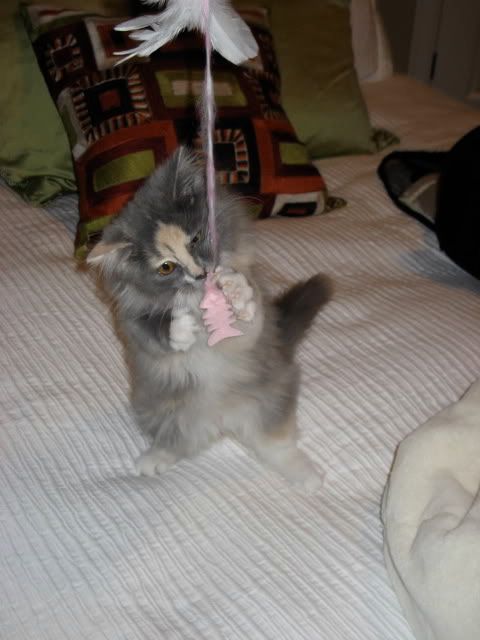 Bwahaha, finally got it.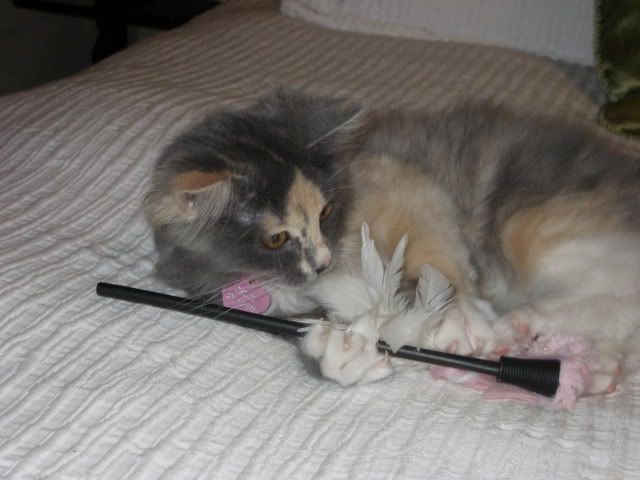 Being a kitten is so tiring!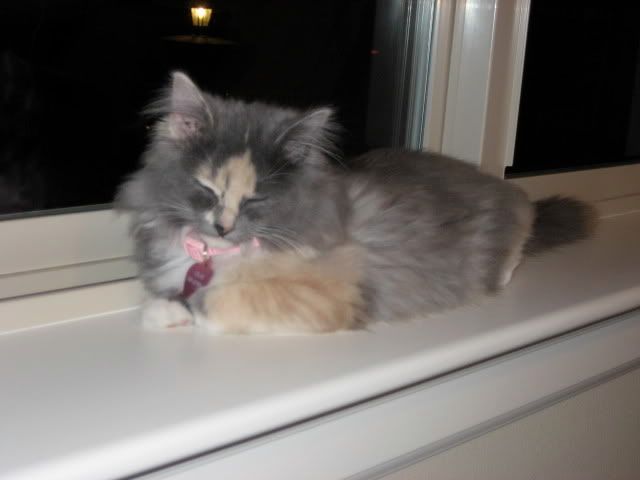 There's water down there and I want to drink it but I don't want to get wet. How the heck do I get down there?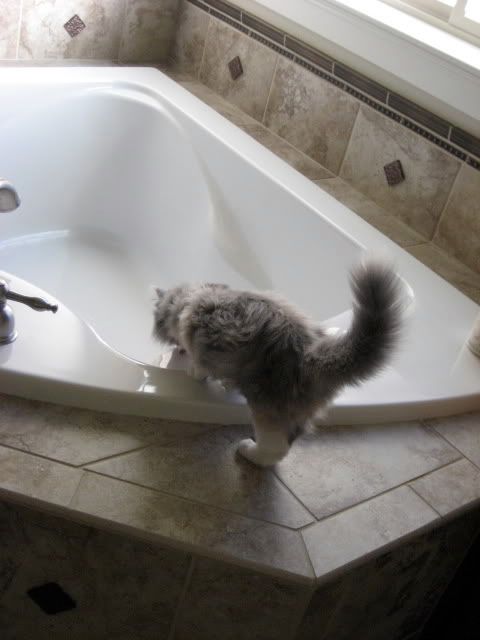 Forget that.
Getting ready to go home after my Thanksgiving road trip.
So sleepy!
I like to stick my tounge out at people. (Ignore my messy ears, they had just been cleaned out by the vet).
My new favorite sleeping spot - mom's printer. (Again, ignore the messy ears).