Look at how big my little guy is getting - he is eight months old now! Almost the size of Auntie Sophie!
And here he is helping me with Christmas ornaments: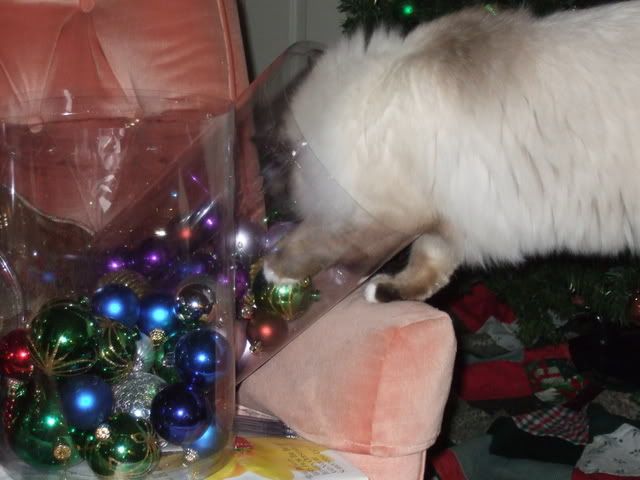 And after he got tired of helping me decorate, he took a nap in "his" chair!Notice the Cosmo fur all over the velvet upholstery!