Here's the stray from my thread back in Strays and Ferals. I caught him tonight with my friend after a good half-hour of hide-and-seek in the garage. I know it looks terrible to keep him under a crate, but the kennel wasn't back yet, so I had to make do. While I was waiting, though, I took the liberty of snapping a couple pics of him. Oh, and we're calling him Journey until we can bring him to the shelter (we have absolutely NO more money for another cat, and he'll get better care there with people who know how to socialise him better than all of my friends and accquaintances put together.) For now, though, we've name him Journey rather than 'the stray' or 'the dad'.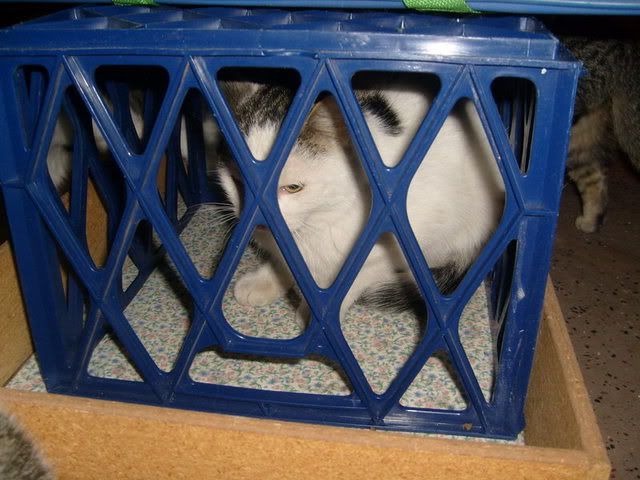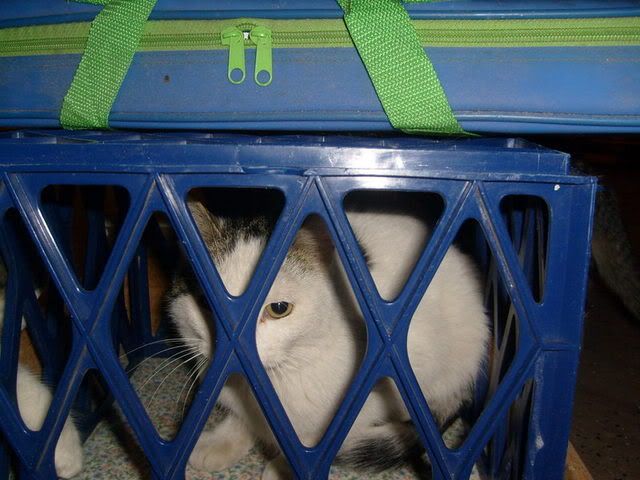 And here he is safe and warm in his kennel. He's not feral, but definitely nervous and so skinny you can feel his pelvis
By the way, the laaarge dishes were completely temporary.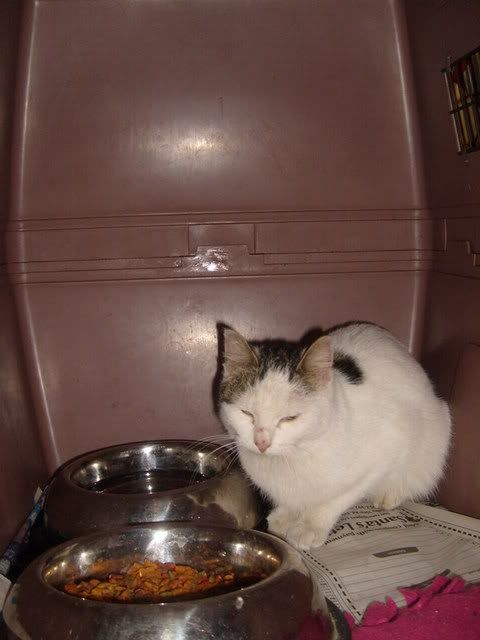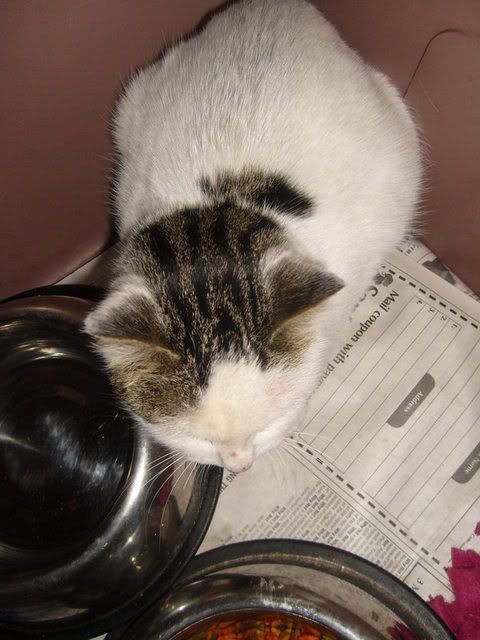 The resemblance between him and his son, Ditto (second pic) is uncanny!He's most definitely his father.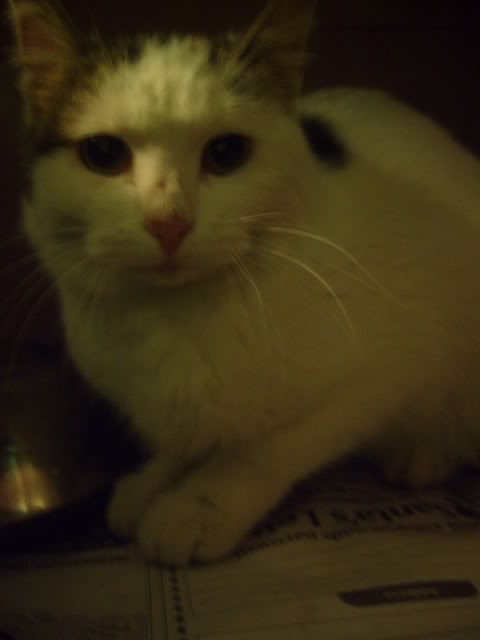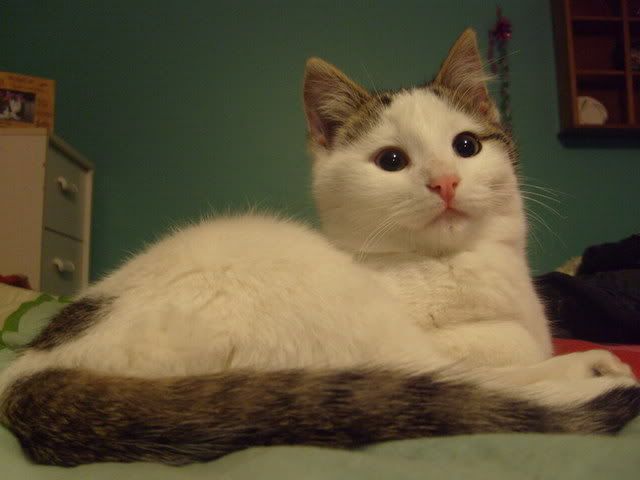 I'm also hoping to volunteer at the shelter we're bringing him to. If they accept him, and if I'm able to colunteer there, I should be able to update everyone on his progress.