I am sorry if i post wrong here but after reading the forum descriptions i thought this might be the best place to ask.
I am currently in Thailand. Here is one widely spread cat breed, no one can tell me what they are actually, People just say street cat. Well a street cat is not a race and this cats clearly all look exactly the same and are no random mix products.
In thailand forests we have a huge variety of wild cats, some people even keep felis bengalis leaopard cat and the Fishing cat as a pet, and in many cases the leopard cat and the fishing cat mate with domestic cats.
here are some pics of the 2 cats i have.
closest by look they resamble the grey/brownsh type of Oci cat and the Fishing cat.
Have anyone an idea what those actually are?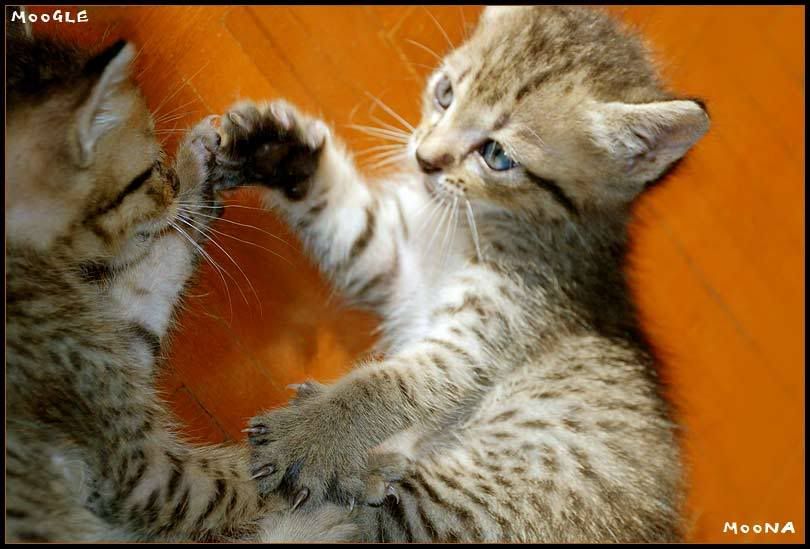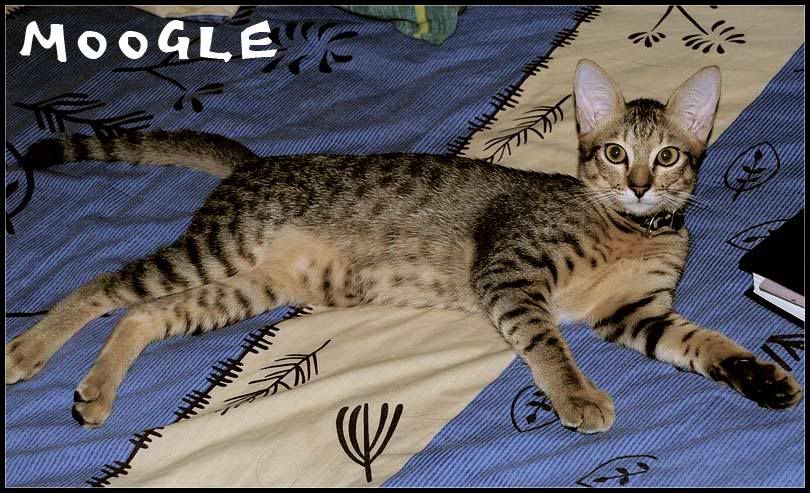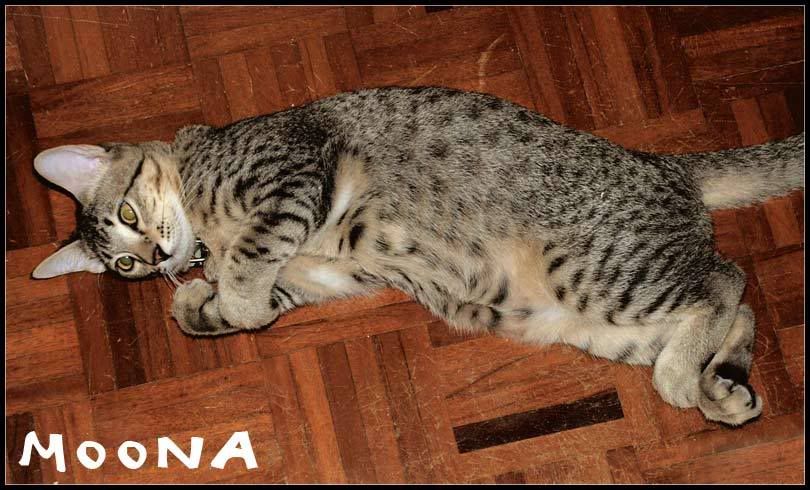 another question:
in a couple of months i will get a female F1 bengal.
here is a pic of her sister.
Her daddy is a original Felis Bengalensis, asian leopard cat and her mama a F? Malaysian Bengal, so she is somewhat wild in look, especially the face.
Very beautiful spots and colors, looks way more impressive in real.
8 weeks old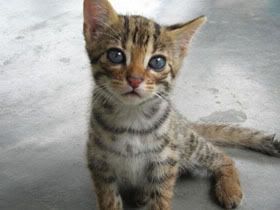 half year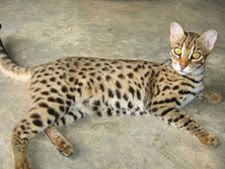 my question is to how many % that cat is actually wild as originally a bengal is a hybrid of a leopard cat and a domestic cat such as american shorthair and so on... this one would be a mix of a hybrid with an asian leopard, the kids almost hardly look no different from the daddy.
i don't worry about them being wild and bite me lol, they will not. i am just curious.
there are some people who keep the leopard cat and the fishing cat as a pure house pet here, some of them even got the animals when they were older than 4 months. Once they are treated nicely they are not much different to a house cat, they use toilet and learn dog tricks.