Hello all together!
my name is Andre and this is my new bengal kitty Maya.
he is a 9 weeks old boy.
he is still in his fussy stage but his colors and spots will be clear soon enough.
his papa and mama are beautiful american spotted bengals. His grandma is a marble bengal. He was the secon born of 3 and the largest one of all. very healthy. We picked him for his huge black spots, seems grandma came out here a bit.
he is a very lovely boy, we sooo love him
The next couple of days he gonna have to sleep in out sleeping room as my other cats need to adjust to him.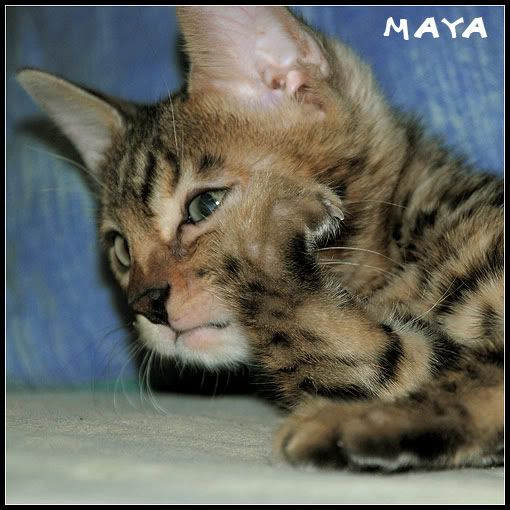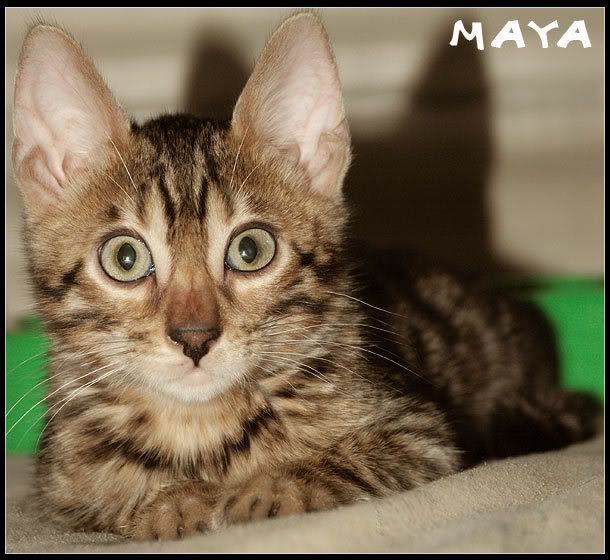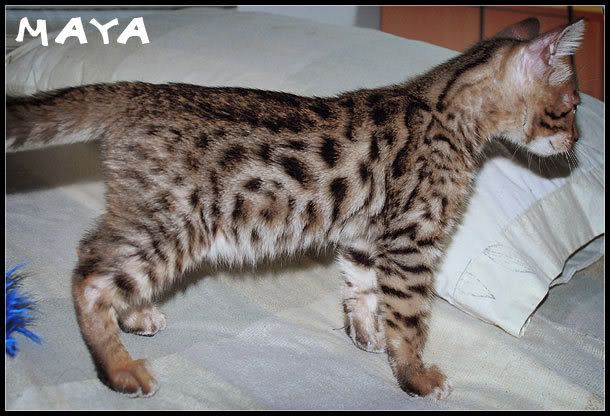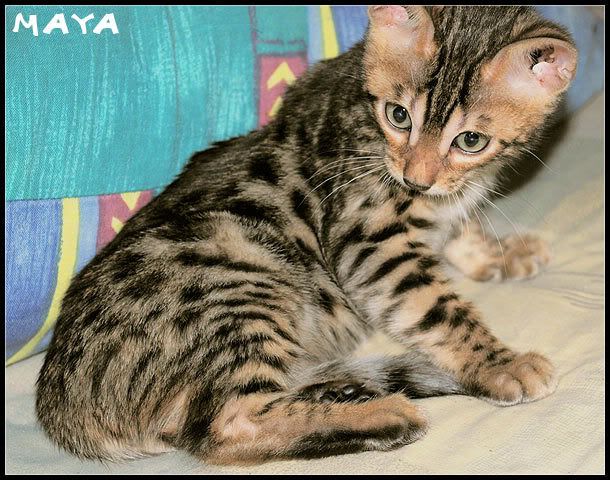 and here are my other 2
Meet Moona and Moogle.
Both also male and 6 and half months old.
we actually do not know what race they are...
closest by look would be ocicat or fishing cat/spotted cat hybrid.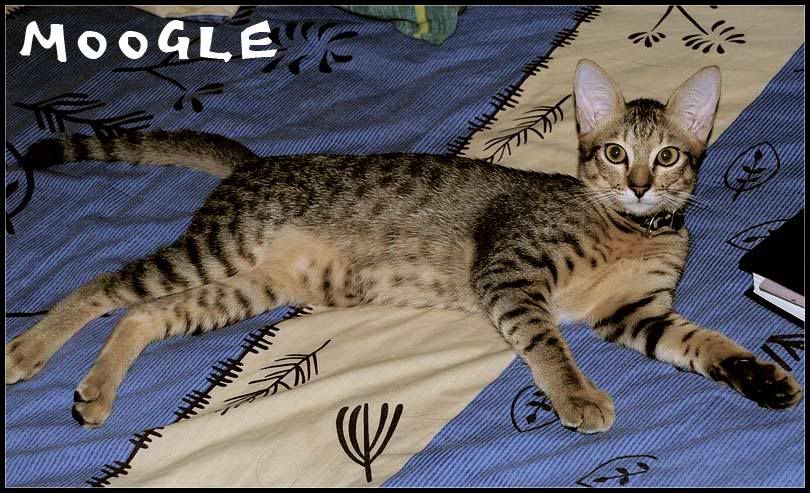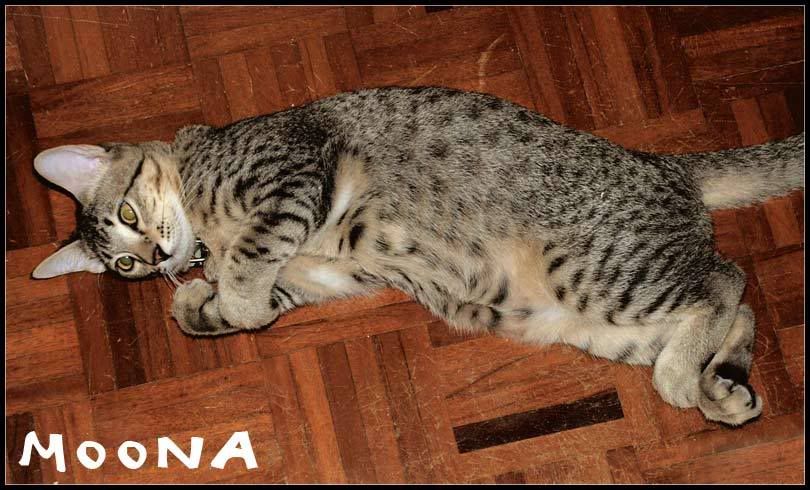 6 weeks old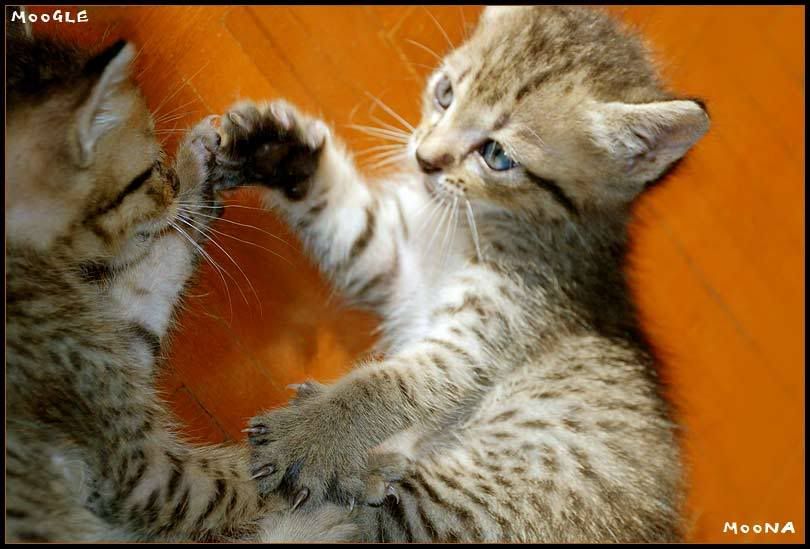 6 weeks old
in 5 months i will get another cat YAY!!! a GF for my boys, this time a special one.
here is a pic of her sister (half year old here)
Her daddy is a original Felis Bengalensis, asian leopard cat and her mama a F? Malaysian Bengal, so she is somewhat wild in look, especially the face.
Very beautiful spots and colors, looks way more impressive in real.
8 weeks old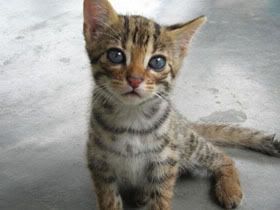 half year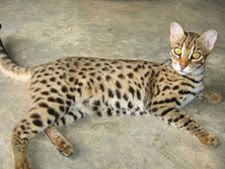 as for myself:
I come from germany but now live in Thailand since 2 years.
Here is a large variety of wild cats in the forests.
I know some people who keep fishing cats and Asian leopards as a house cat. Unless you cage them they will remain very lovely, hardly different than a domestic house cat. They just need some more attention and action... and sometimes a bit fresh food :P
cheers