We decided to get a real tree this year - the first one any of the kitties have ever seen and BOY was it exciting!
Trent wasn't too sure of it when we first brought it inside, but needed to investigate...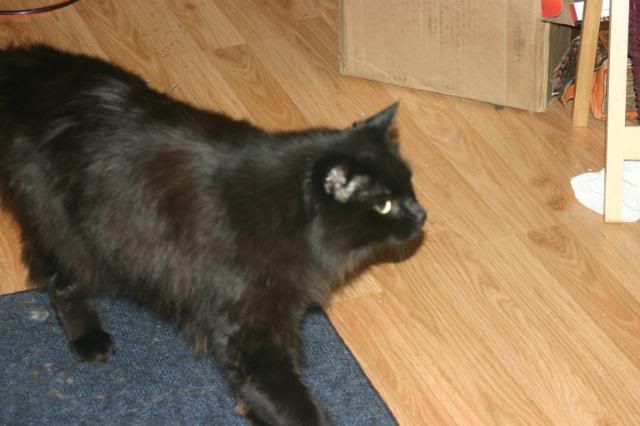 Trent and Mojo checking it out. Mojo really wanted to know if she could eat the tree.
She wasn't convinced that it wasn't food.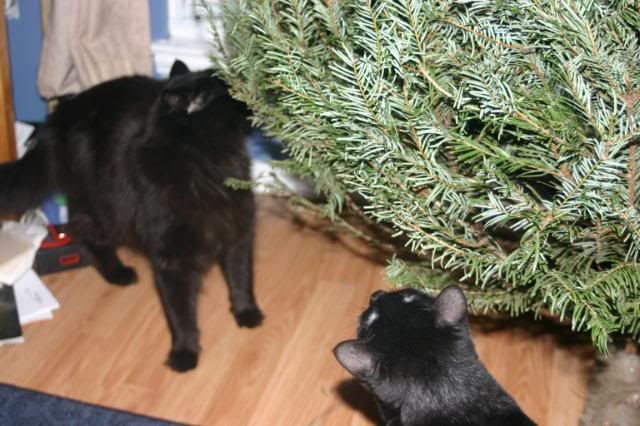 Ginger giving it a good sniff.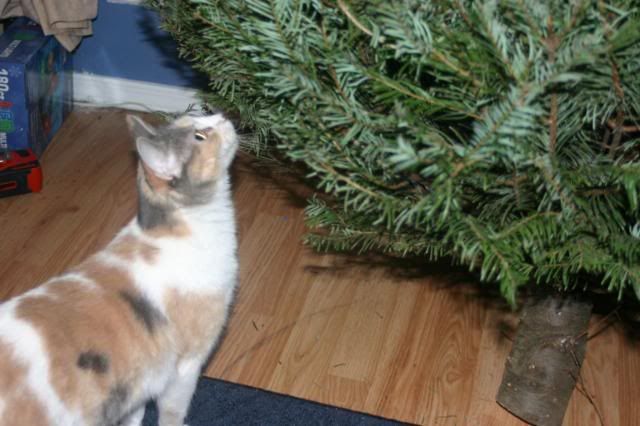 Trent came back for Round 2 of sniffing.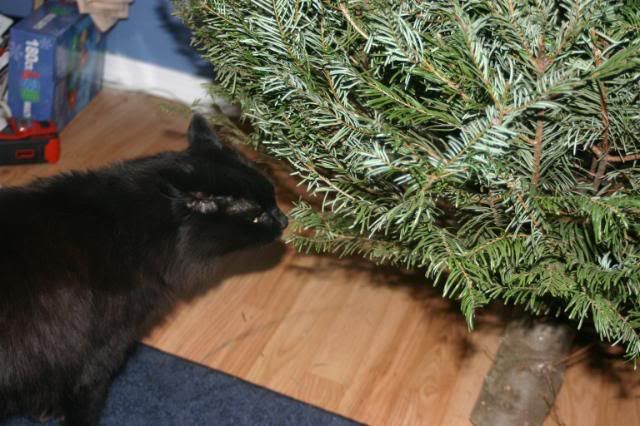 Ginger really wanted to see if there was a way for her to climb the tree, but found that it's too dense to climb. (Score 1 point for getting a real tree in the future!)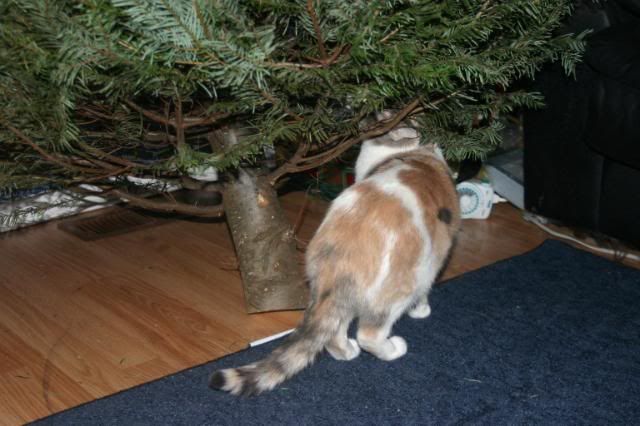 Mojo was checking out the tree from a different angle when I finally got THE Mojo expression! I was so excited to get this shot!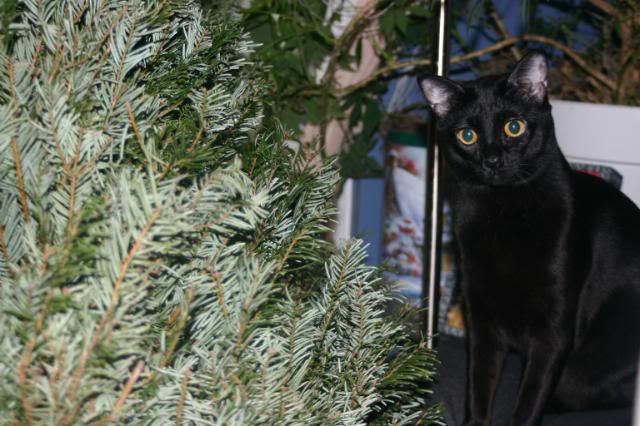 When Ophelia came down later on, she wasn't too sure about the tree on the other side of the room.