A few others have been posting pics of their nieces and nephews lately and I got to see my littlest nephew today. He's my step-sister's little guy and the only nephew on my side of the family (no nieces either), so I get excited to see him. The last time I saw him he was 6 weeks old, he's now about 7 months! So here's my lil nephew!
Saying "Hi!"
I call this one "Your WEIRD uncle Adrian!"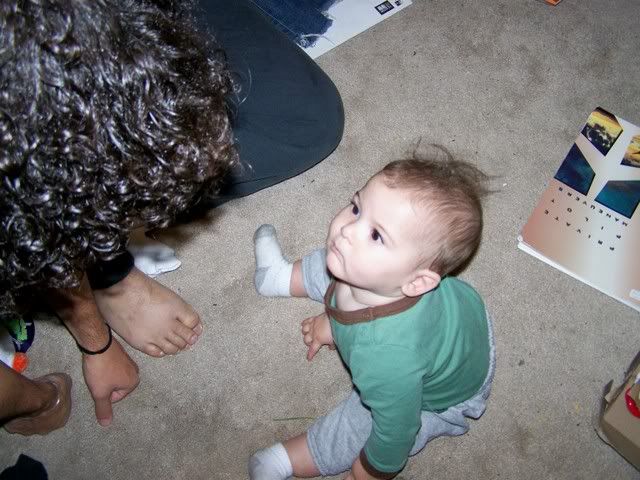 Check out that crazy hair!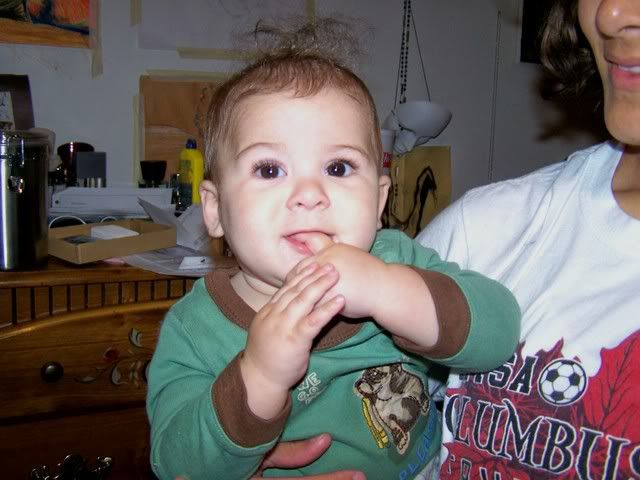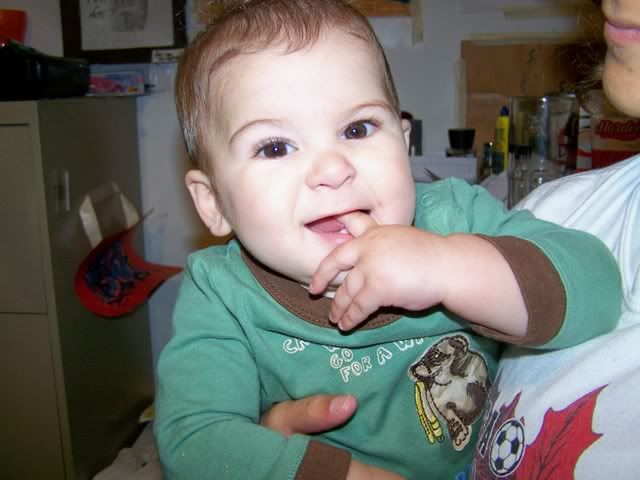 Getting kisses from Grandpa:
Lil Doggy hat is too cute!
I stole this pic from my sis (with permission). My BIL has been at sea for a bit now, but he recognizes Daddy's voice over the phone and he likes this picture. I think it's just the sweetest thing and it makes me wanna get all teary!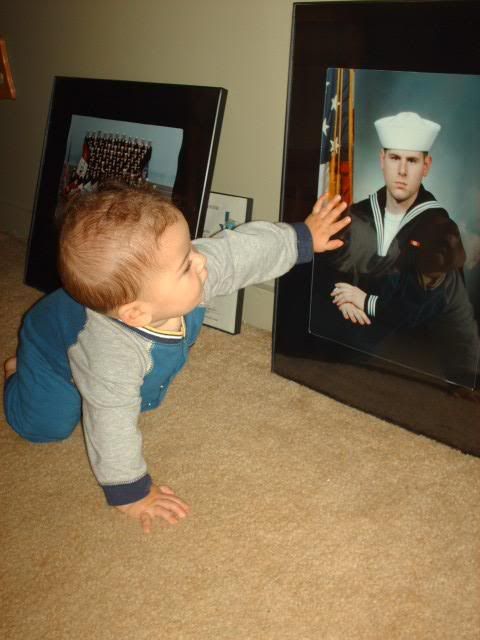 You'll notice there are no pics of me with him this time. DH took 2 for me, but he's not yet learned the fine art of taking a baby's picture, so they look awful with me trying to smile and get the baby to look at the camera!
Oh and to explain the background in the first pics, that room is now my step-brother's, but was once mine...hence the one purple wall and the rest of it!