So I got some more pictures of Thor last night. I was trying to get some to show the color of his eyes. I'm not sure if you can see them. They are a green/blue color. And I even found out they will probably stay that color! Thor has a couple brothers with the same eye color and his mom has the same eye color as he does now. I took Thor to see his dog mommy last week. He was pretty happy! The breeder was happy to see him too!
Check out the collar I got him
You can see it in the last picture!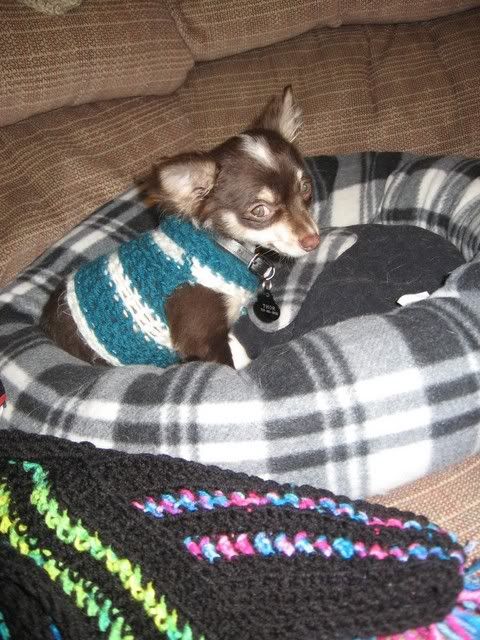 A couple of my scarves for x-mas presents are next to his bed