Mojo is just so flippin' CUTE! She's really grown into a cute little girl, and one who doesn't look like she's swallowed a cantaloupe but who is shaped like a cat!
The only problem is that she's still RUNNING everywhere so it's hard to get good pictures of her, on top of the fact that she's a pure black kitty.
Mojo enjoying a spot in the sun.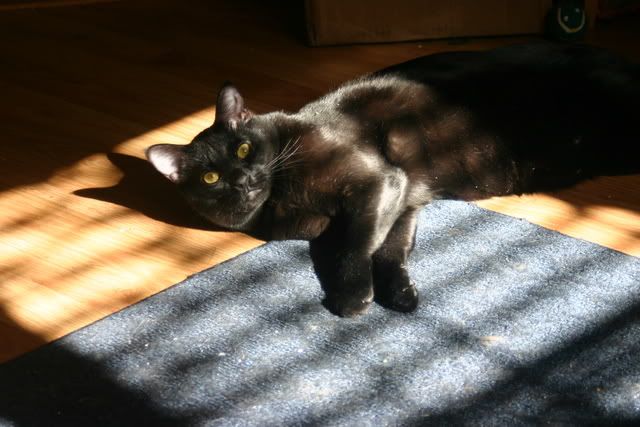 Aw, sleeping like a little lady.
Looks are very deceiving.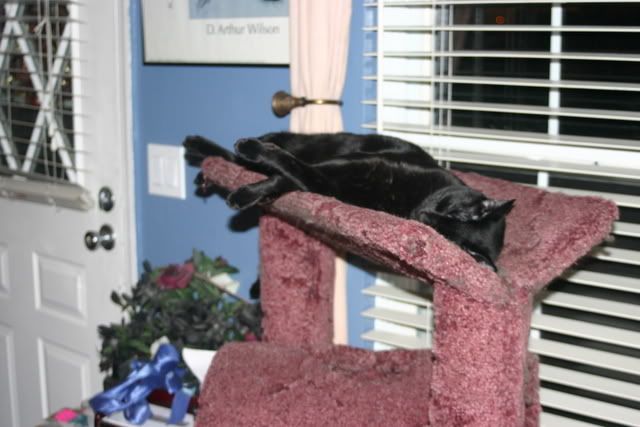 Close up of her crossed pawsies.