This is the horse we got a few months after we sold Annie. She's anohter quarter horse, good breeding background as well. Her name is Leoco Poco Bars, Princess for short.
Registered names are always so strange!
This girl was hardly broke when we got her and a year later she is an awesome riding horse for a 12-year-old girl.
She's even bred for spring! I can't wait to see her baby!
This picture is my little sis working with her for halter show class. Lookin good!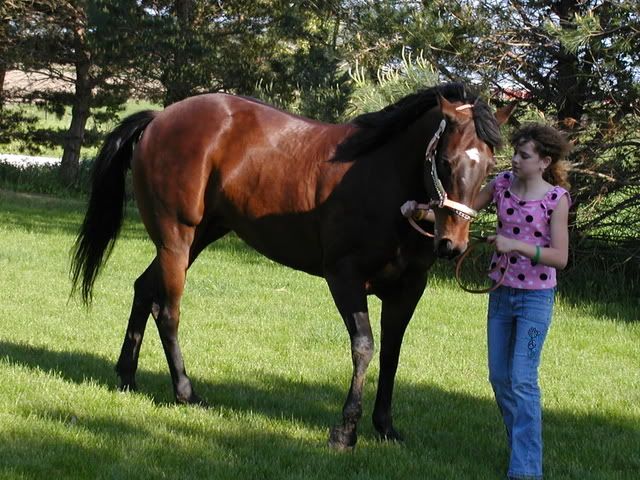 Riding......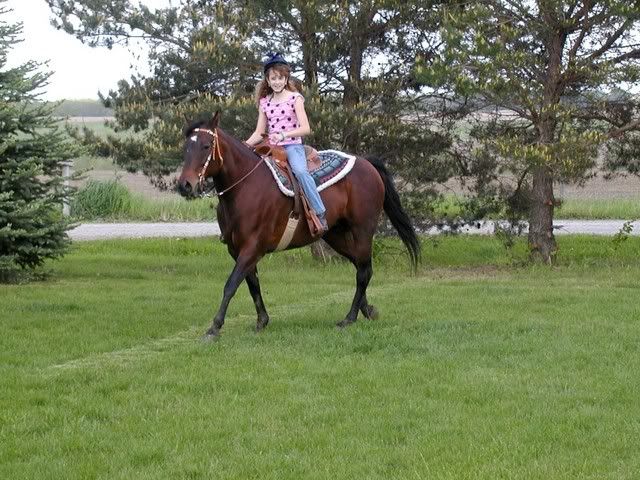 And little sis and I on our horses.