Hi,
I posted last weekend about coming home from vacation last Saturday to find this in my dd's bathtub:
Ever since that time, I've been playing pee detective to determine which of my 3 kitties is ill. I narrowed it down to Felix, as he is the oldest, a male, and tends to get "worked up" when we leave him for a few days.
I called the vet and they said unless they had a sample, they really could not proceed and knowing for SURE who was doing it would be good as well. Sooooo, I began furiously trying to collect urine from Felix all week.
Felix: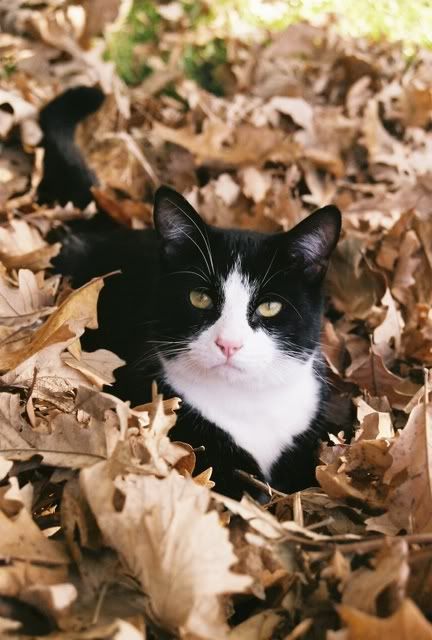 Last night, my dd found more urine in her tub, this time only slightly tinged with blood. I was able to collect some with an eyedropper and put that in the fridge. Later last night, I saw Sheba coming out of my walk-in shower and when I took a peek, I saw urine flowing into the drain. It was poor little Sheba the whole time!!!!!
Sheba:
I got the urine into the vet's first thing this morning. A few minutes later I had a bottle of Clavamox for the infection. The best news: NO CRYSTALS! So, the mystery is solved and hopefully Sheba will be on the mend very soon. This certainly goes to show that a cat can be VERY ill and show no signs whatsoever. Her behavior has been totally normal all week and was last week for the pet sitter. I'm SO HAPPY she chose to show us she was sick by peeing in the tub.
Thanks for all your help!
Cally