Tomorrow it will be 4 weeks since Miles' "gotcha" day. It doesn't seem like he's only been here for that long. As DH says, it's like he's been here forever. From the start he insisted, no, DEMANDED, that he be part of the family, and he is!
At first, Shelly didn't want anything to do with him, but he just kept trying to be friends with her. At last, they are (most of the time
)!
Anyway, here are my fur babies:
Birdwatching
"Helping" test the Christmas lights. (Miles is going to be tree climber, I just know it!)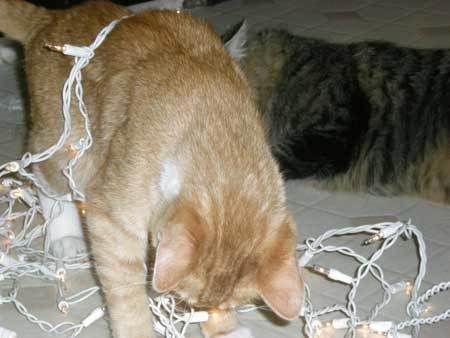 Cozying up
Aren't they sweet?