...Ditto sure has grown!
Only a few minutes after he was born. He's the one with the whitish rump.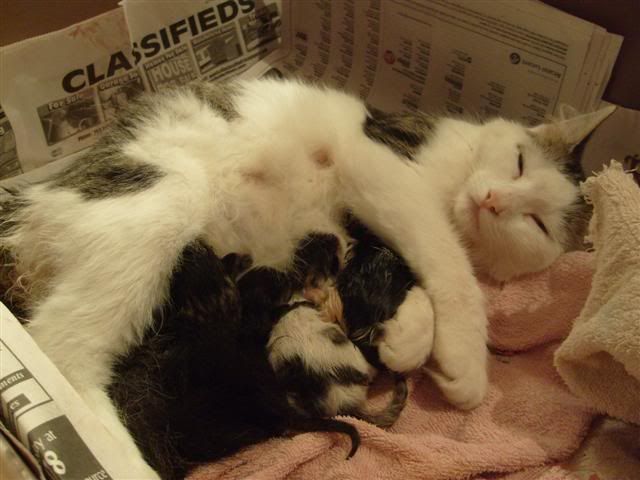 The next day...look, he's king of the kitten pile!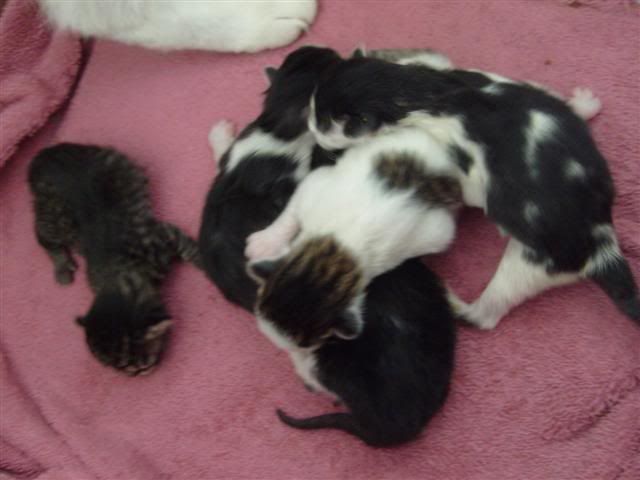 Around two-three days:
Only a week and a half or so after he was born: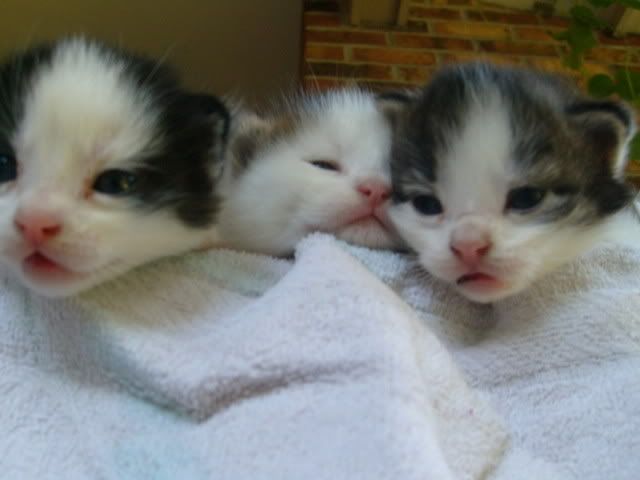 Around three weeks:
Nearing five weeks: "Help me mom, I'm stuuuck!"
Big boy learned how to hiss!
And a size comparison:
SNoozin' on my leg. I think this was nearing the six-week-old stage.
With Tucker: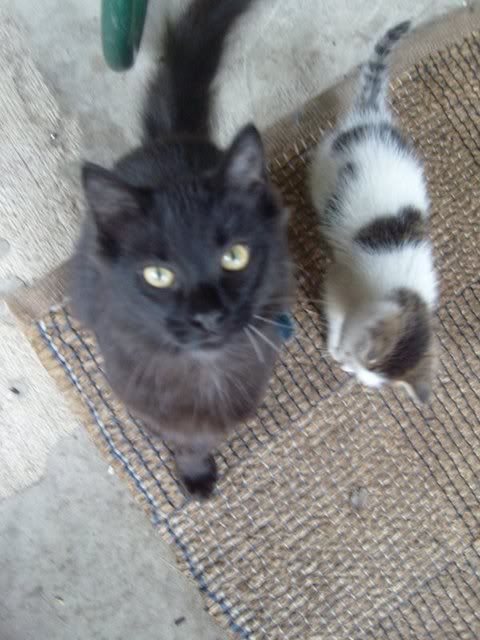 On my shoulder...sweet little bird:
Ten - eleven weeks: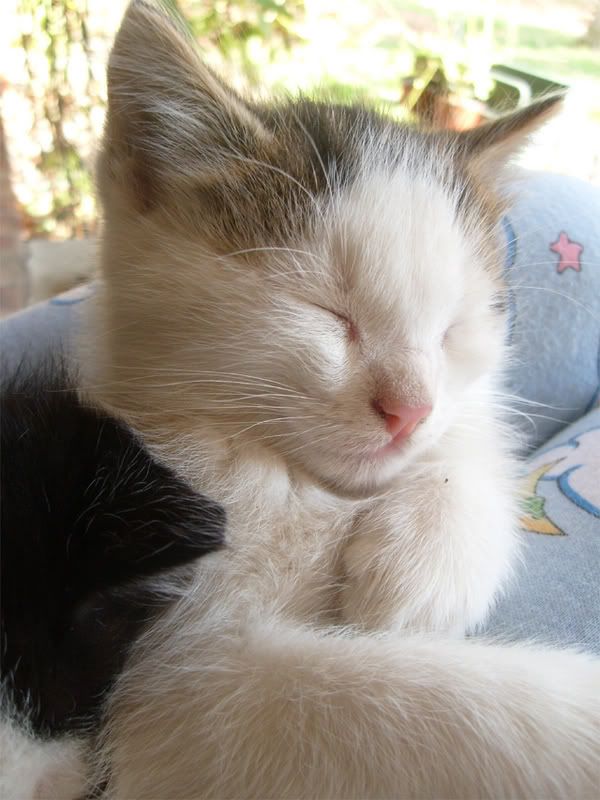 And now, thirteen weeks. Jeez, my little monster boy has grown!