Last night I was on the computer and when I got off this is what I saw in my chair (which is one of Raven's favorite sleeping spots). Do you think they are friends now?
My 4 year old Sarah and 3 year old Jacob share a room and when I just walked past their room today to check on them at naptime this is what I saw.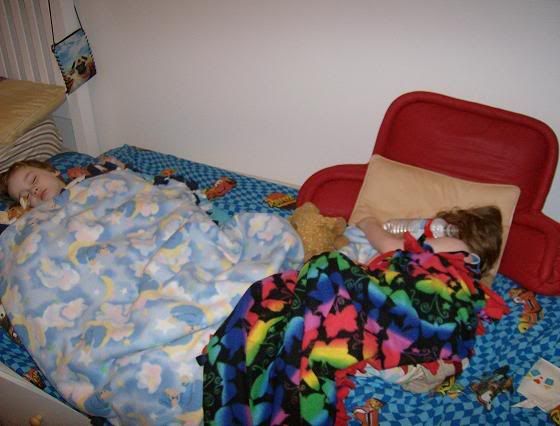 My house is full of co-nappers!