Im not really that new here, a month old but I do have some news to share! After the death of my Baby Boy Glitch, I have gotten a new kitten! His name is Eek! (that was the noise he made when HE picked ME out
)
The only reason I got him at all is cause I figured out how to open the cage and get him out faster than the other people!! Haha I BEAT U!!
They say he is 7 weeks old and I know they are full of it. He's cute, cuddly and most importantly, BooBoo loves him!! BooBoo walked right up to him, smelled him and started grooming him IMMEDIATLY!! He was so excited to see him!
He is orange and white (looks an awful lot like Glitch) and has a VERY short tail! He stands 3 inches tall and weighs no more than 1/2 pound! Here are some pics!! Tell me what you Think!!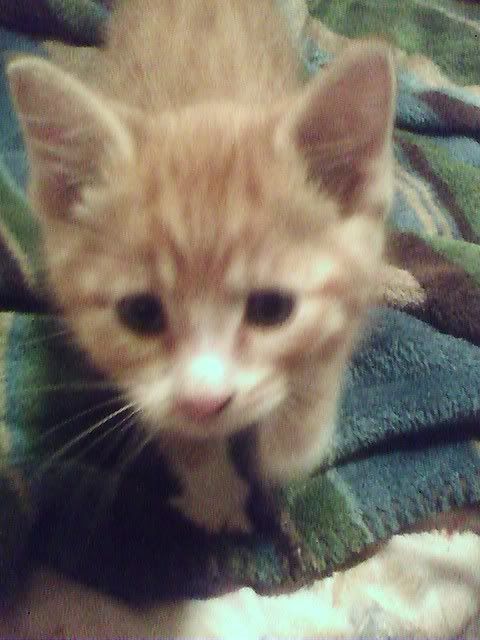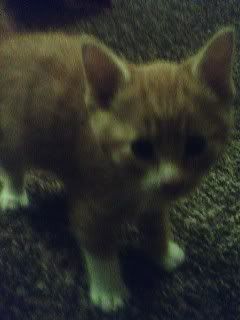 There was one other cat in the cage with him that wanted nothing to do with me! I kinda hope the other people didn't take him though, as they were obviously not a good choice. If you cant take care of yourself or your kids, I just dont think so!
He also is used to a different food than I am. He is eating Natures Choice.
Is this any good?