Well, after months of work (on and off... mostly off
) I am almost done re-decorating my apartment.
Here are some pictures of part of my bedroom, which is almost done.
Here's what it looked like before: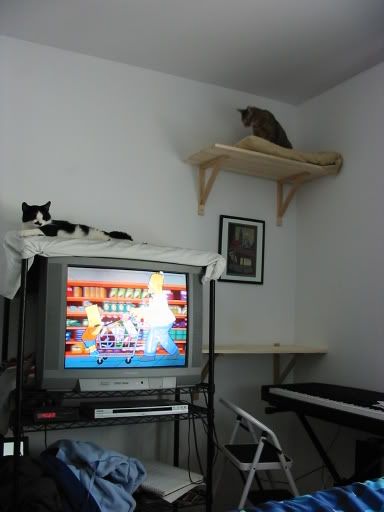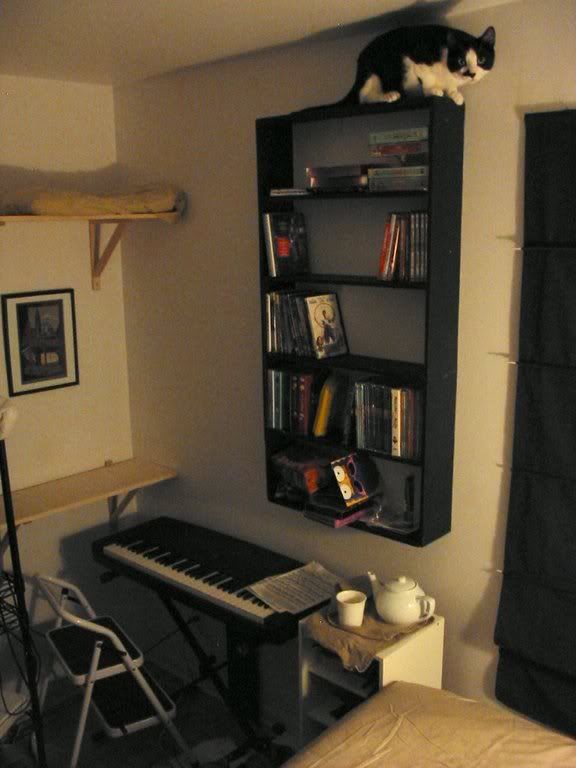 (bad Joshua!!
)
Now... here's my new and improved bedroom corner. The pictures aren't great (problems with my camera) but gives you an idea: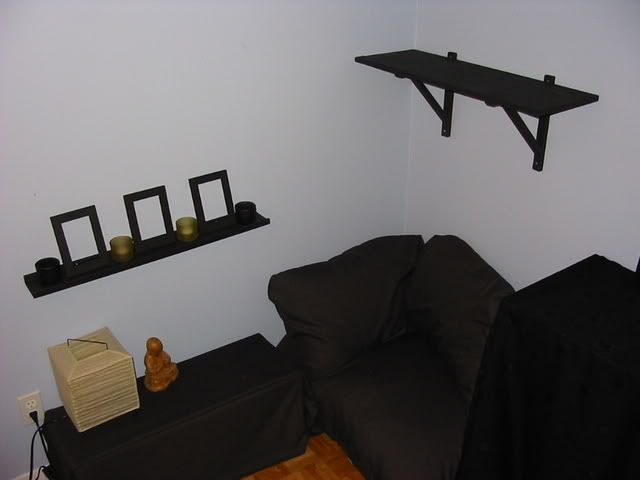 There will also be pictures in the picture frames, and a cushion on that highest shelve for the cats to sleep on (Joshua likes to take his naps in high altitude) but other than that, that's pretty much it.
I made those big cushions myself. They're so comfy.
I'll take pictures of the rest of the apartment soon.