In the last 2 weeks, I've received some ealry Christmas presents from some very dear people here on TCS. I wanted to take the time out to say "THANK YOU" to you both......
Rigel and Gema (Coolcat) sent Jerry and I these from Mexico.....they even has our names on them!!! Thank you so much Amigos!!
Rigel y Gema, su amistad y bondad que usted ha dado a Jerry y soy algo que atesoraremos siempre. ¡Ustedes son amigos verdaderos en cada sentido de la palabra!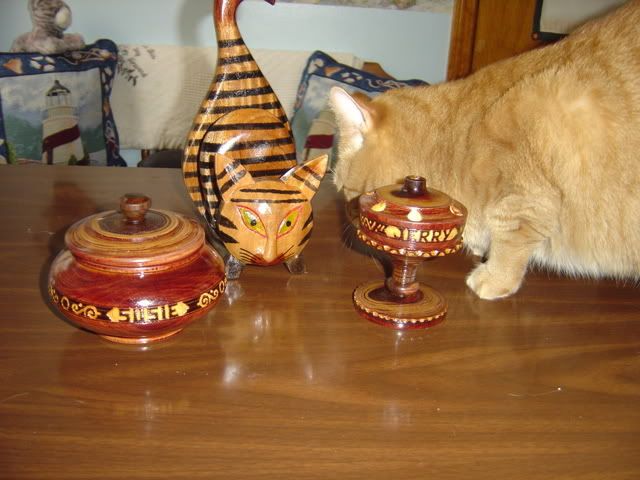 Then yesterday I come home to a box filled with kitty and kitty moewmy presents from Jill. (SillyJilly) Very very sweet Jill! Thank you so much!
This kitty is the cutest thing! You push a button and it sings and bops around to a Christmas carol song.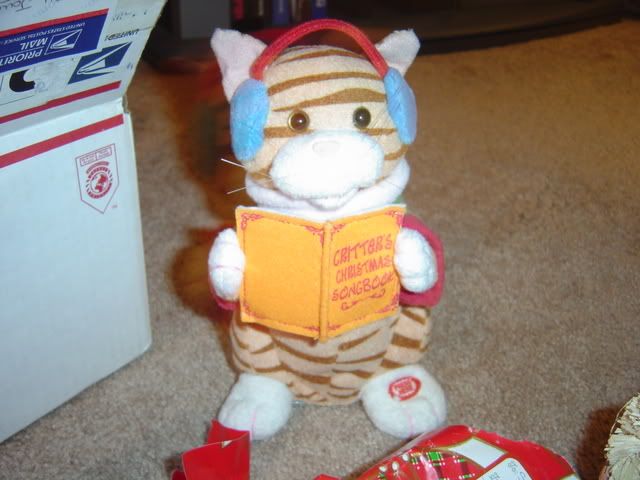 Now the gnome I really had to laugh at.......these gnomes are either a nightmare or alot of fun for TCSers to receive. (stems from an old thread/joke)........I am the latter. I think they are adorable!!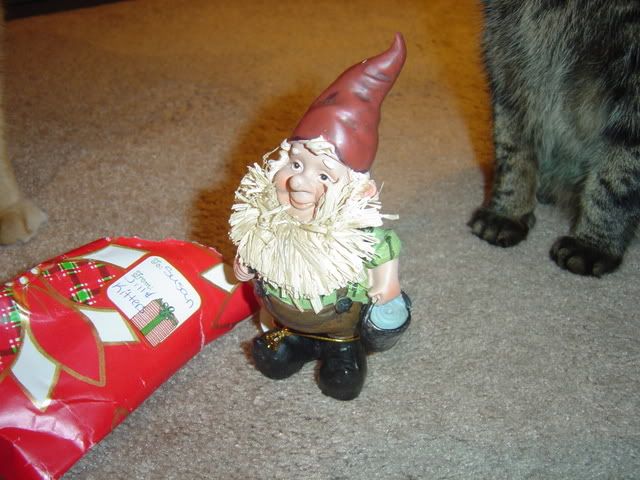 Even the kitties got toys that they love.....thanks Jill and Kitters, SO MUCH!