Went to brother's home for Thanksgiving yesterday and got to see the enclosure they have built for their 7 cats. They had Kook for years as an only cat and now have 6 more since they started rescuing the strays that came into their yard.
The enclosure is a dog run 12 ft deep, 7 ft wide and 6 ft high. My brother used rebar across the top to stabalize and also connected the entire structure to the house. The cats come and go from a basement window. They have added some bamboo, a log, bales of hay which has begun sprouting grass, a chair to sit in while visiting. It is a huge hit with the feline family members.
Some of the photos were taken inside the enclosure and some from the outside. I cannot remember all the names
I really want one like this someday!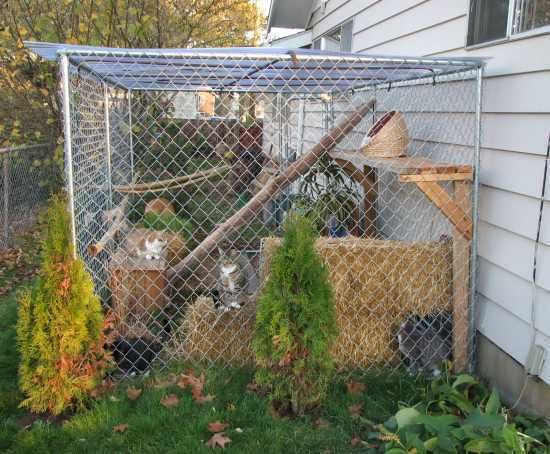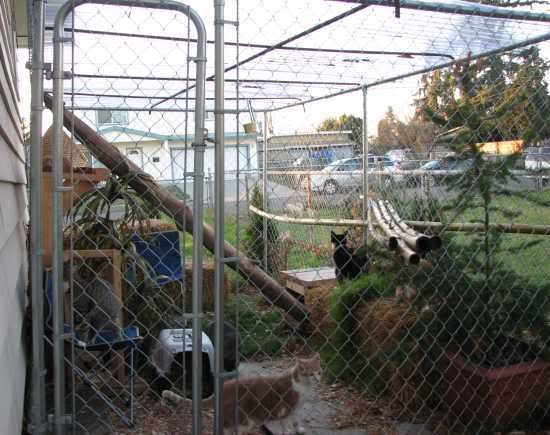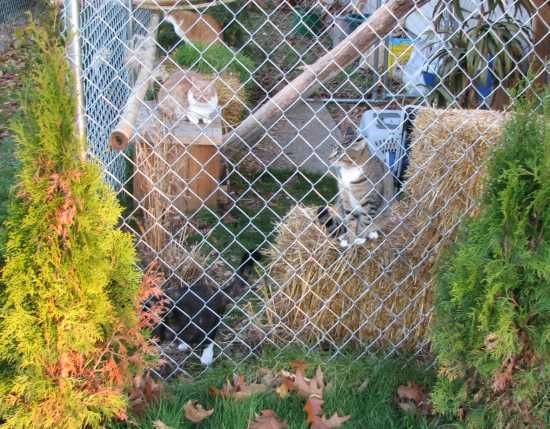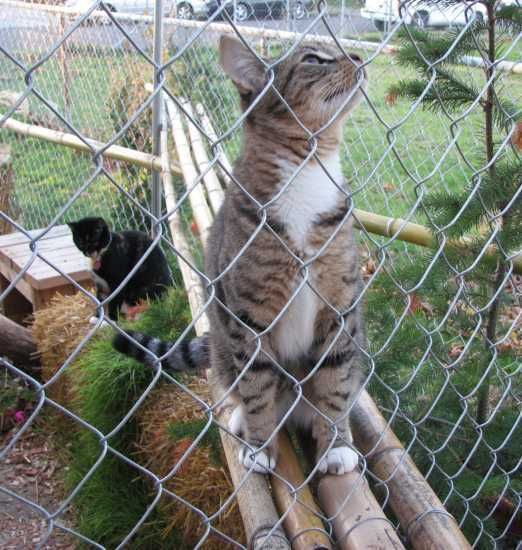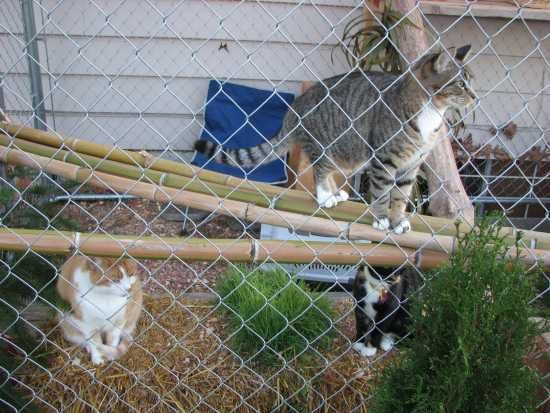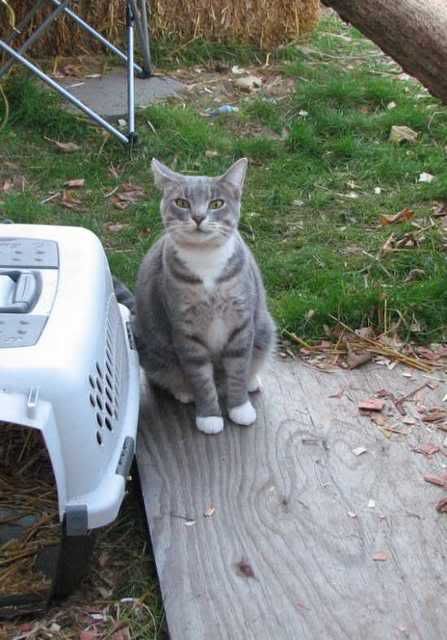 continued ....