So, this morning, we had a special visitor. He's the neighborhood squirrel we call, "Squeakers". The neighbors I had when I first moved in a few months ago gave him the name.
He comes by every now and then to see if someone has left something out for him to eat or to store for the winter.
Here he is:
So, after I made the pecan pie for today, I had quite a few pecans left over. Since I wasn't planning to use to rest of them, I set them in a bowl for Squeakers. Apparently, he made it a brunch date because there was another squirrel with him when he came back: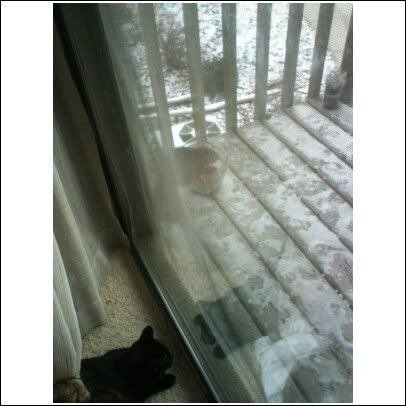 The "predators" stalking their prey: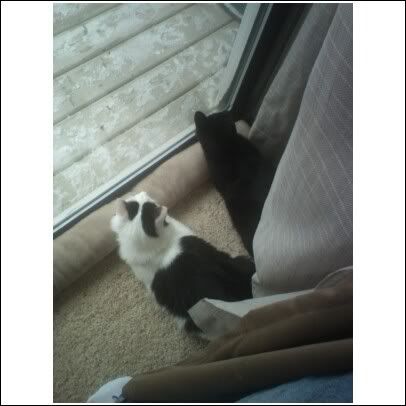 Everyone's watching you!: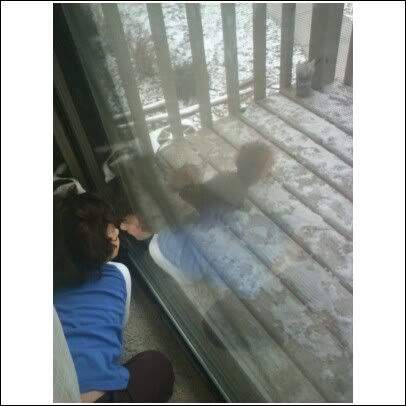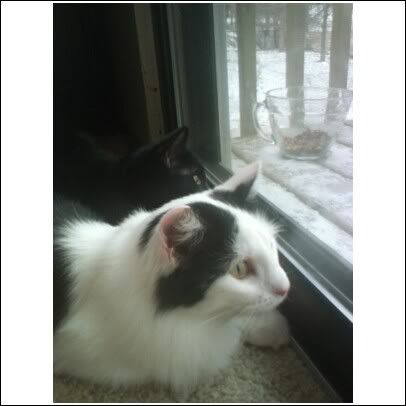 "Look Mommie!"