Mattie, nice and relaxed before Chloe entered her life.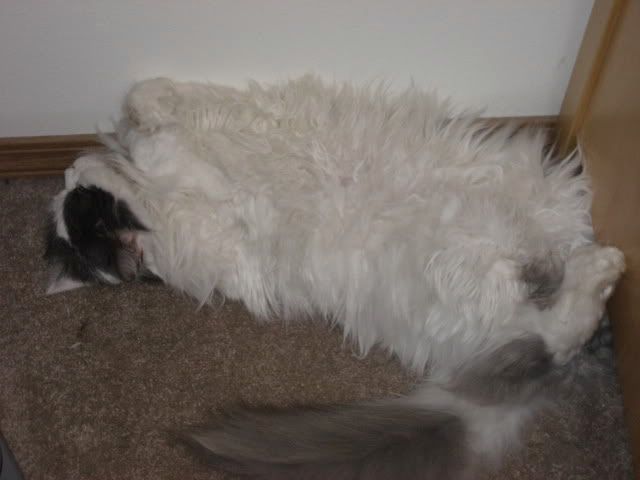 She looks so large, but she only weighs 9 lbs. She's all fluff! Ignore the kitty acne on her chin, it's being worked on...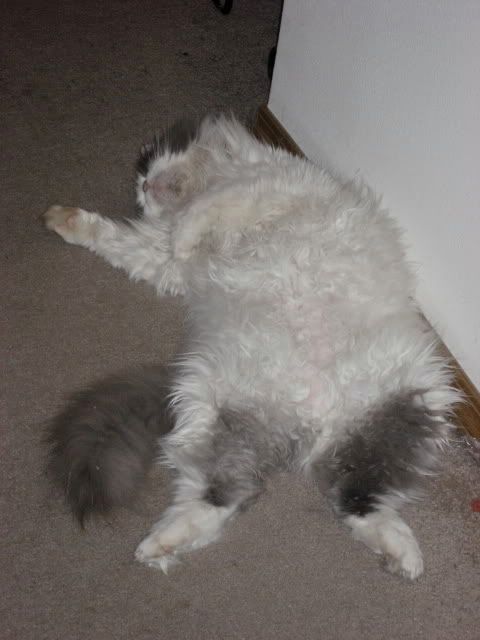 Little fluff ball, awwww.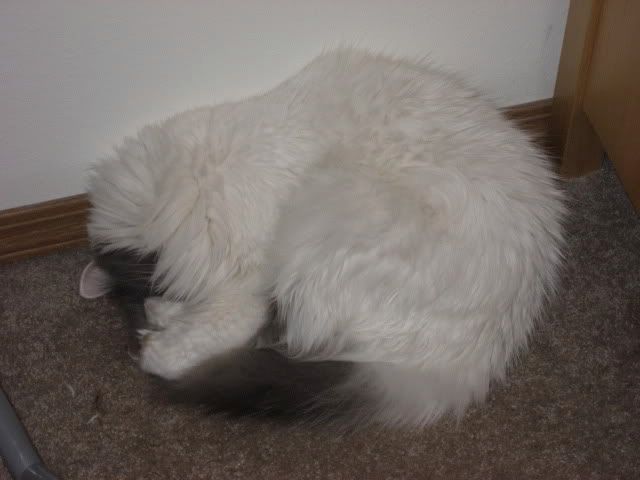 Mattie hoping that food will magically appear if she stares long enough.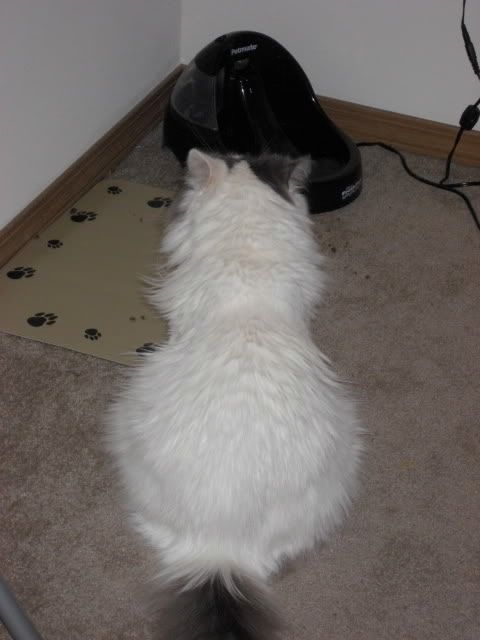 Mattie watching Chloe, not sure what to think of her yet.
Baby Chloe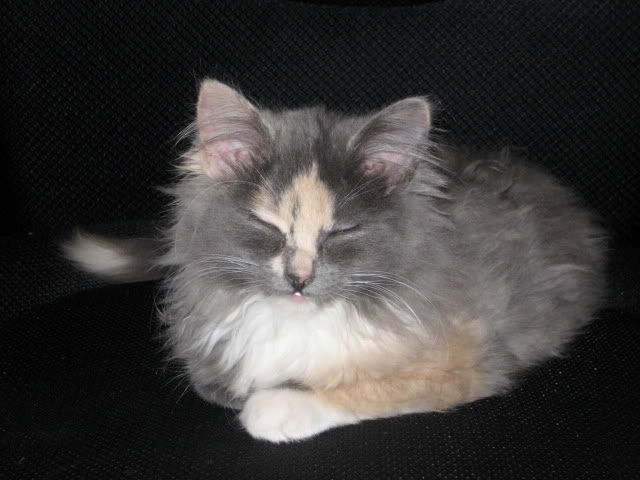 Chloe sleeping on the desk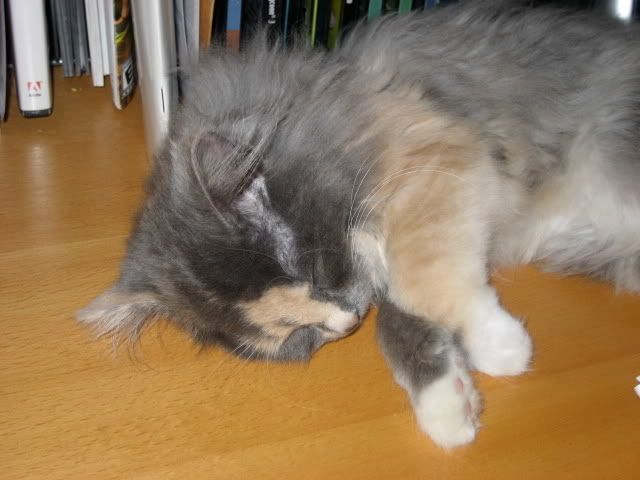 Chloe the Diva: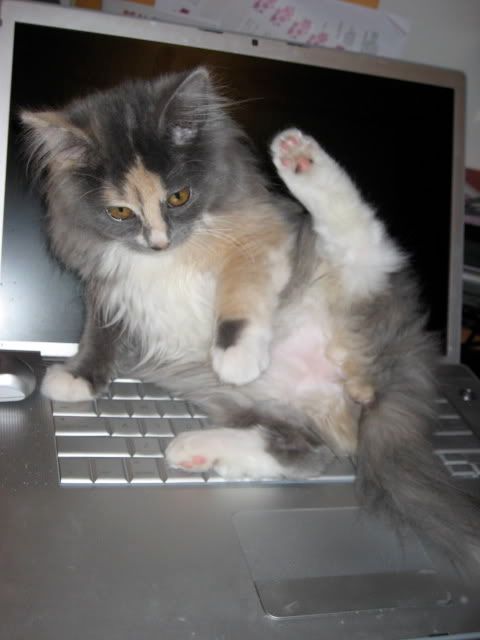 Investigating the food situation: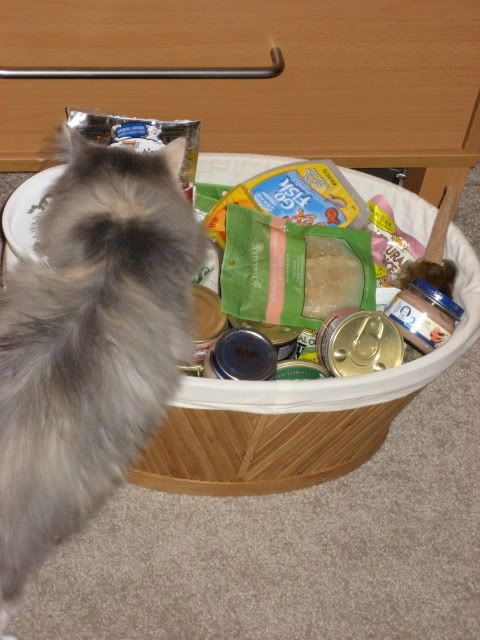 I know there is something tasty in this...