I have a ton of cute pics of my babies so I thought I would share a few.
I LOVE this one of Bentley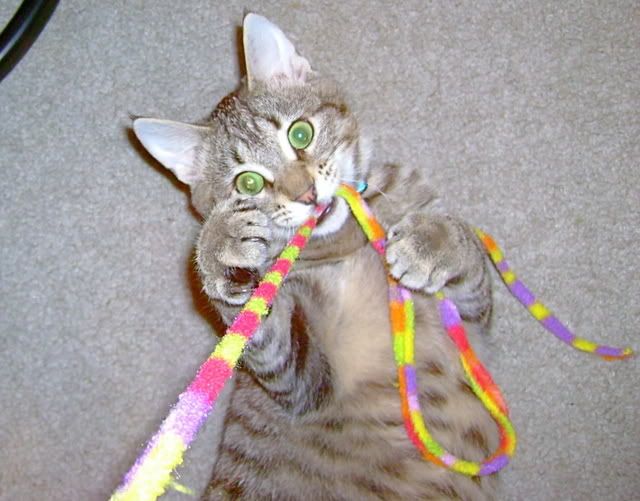 Here's one of Bentley and Trinity cuddling when they were still kittens. Those two will ALWAYS be best friends. Trinity even invited Bentley into my house which is how he came to live with us, I had nothing to do with him adopting me as HIS human.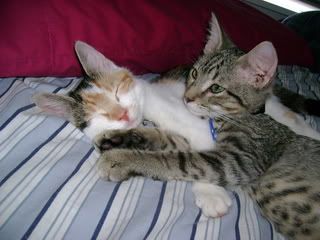 Here's a good one of Matt curled up with them. . . They love their daddy!
And finally, here is one of all three of my boys, this is a pretty common site at my house.