Hey everyone. I just joined and I wanted to introduce you guys to me and my furry family. I live in St. Louis, Missouri and I have four cats. My oldest is Bentley, he's a grey/brown tabby that is now about 19 months old. He got his name from his bent tail. I think he was abused at some point because whe he came to me he was really skiddish, and still is around most people that aren't me. Here's Bentley. . .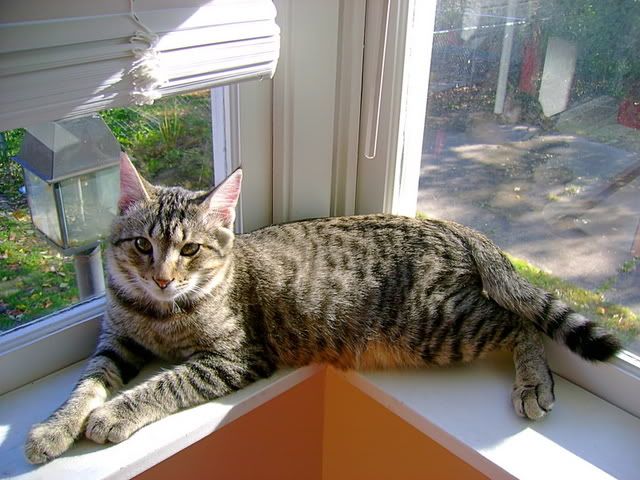 My next kitty (in the order of age here) is my Princess Trinity, she would be where my screen name came from, She was actually the first cat we got and is about 17 months old now. I call her the princess, not only because she is my only girl, but because she DEMANDS to be treated like royalty. She really is a sweety though and she loves her dad Matt.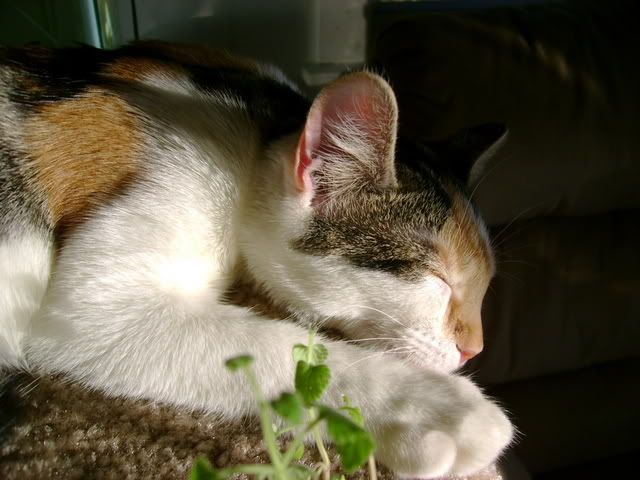 Mercury is my next boy. He's my russian blue look a like. He's about 14 months old now and I got him after his mother (who was a barn cat) ran through a fan and was killed.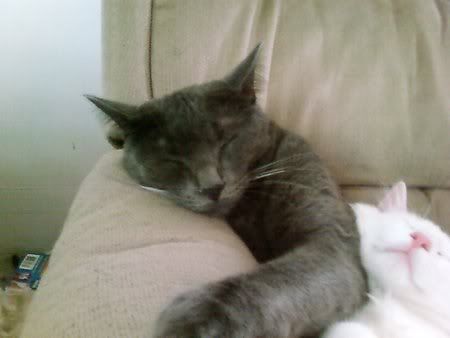 My last kitty is Nemo. He's about 9 months old now. He is the most loving cat I have ever met and basically lives for headbutts! I wish I had a better picture of him. . . what you can't tell from the pic is that he has odd eyes, one blue and one gold. I think he is the coolest looking cat around! I honestly was not in the market to get another cat, but when I found him on craigslist and instantly fell in love, I had to go get him from the bad situation he was in.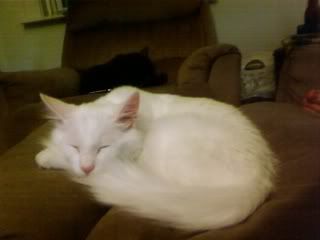 As if the four cats weren't enough. . . I also have a bunny. Henri is an English angora that thinks he is a cat so I figured I would share a picture of him too.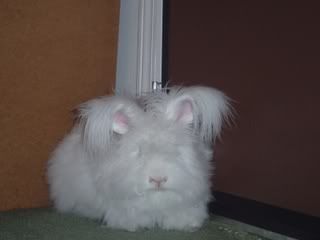 Well, that's my family, can't wait to meet more of yours!