I'm introducing slowly, for obvious reasons. DH doesn't like it, but I'd rather have everybody getting along, if possible!
Reagan *really* wanted into the office to meet the handsome boy, and this is what happened: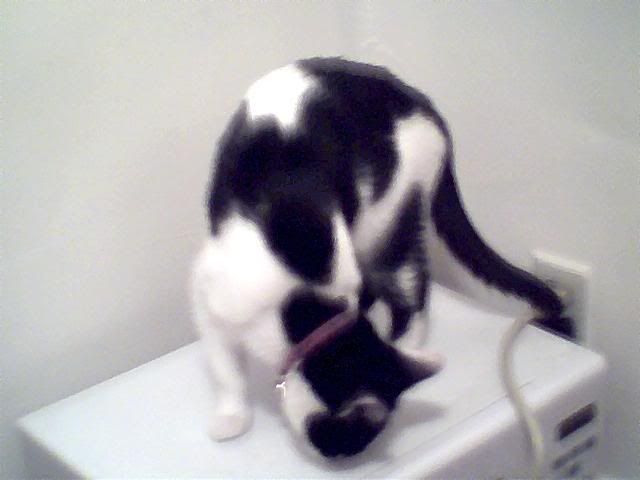 Baloo growled a little bit, but with him, that doesn't mean anything. He does it when he's happy, too, and there was no sign of aggression. Reagan just thinks he smells funny!
Sorry the pictures aren't very high quality... The camera we got isn't the best, but it's enough to get a picture or two online for now!