Once a year around my RB kitty Molly's anniversary, I take out her ashes, the sympathy cards I received and some of her other things and have myself a good cry. Today was the day and I have been going through some pictures of her and want to share them.
My pretty calico girl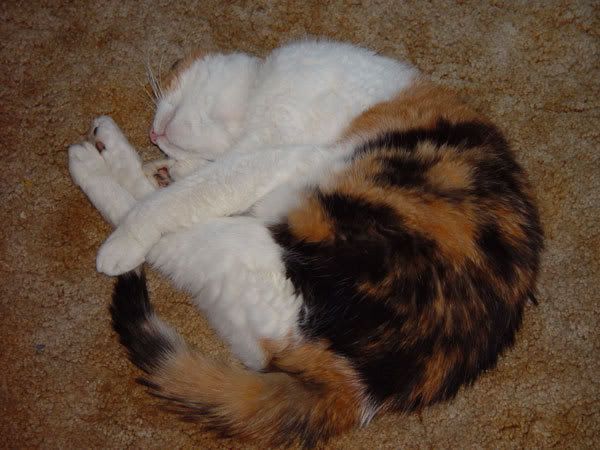 Getting high on some catnip.
Under the Christmas tree was one of her favorite spots to be.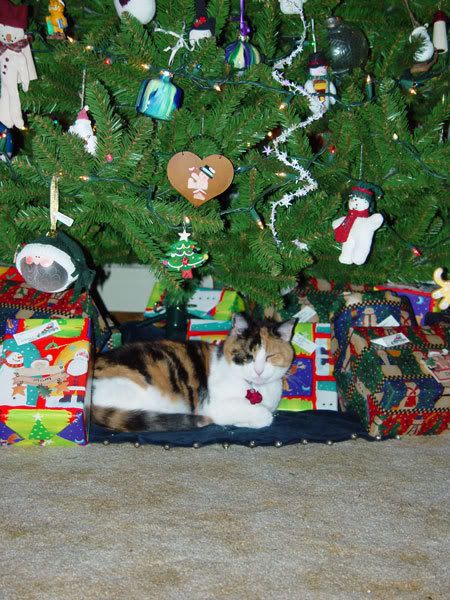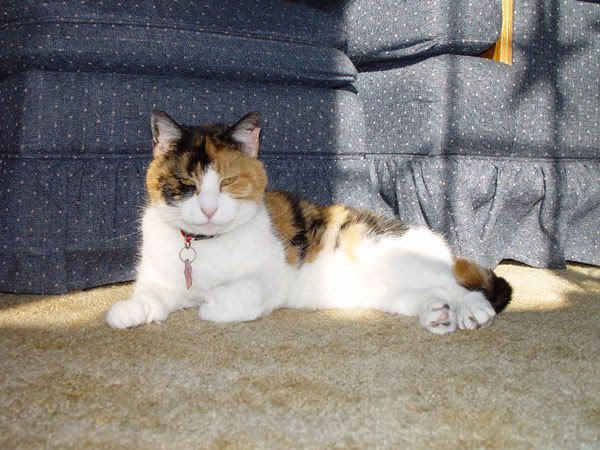 Showing off her thumbs.
She loved to stretch out on her heated pad.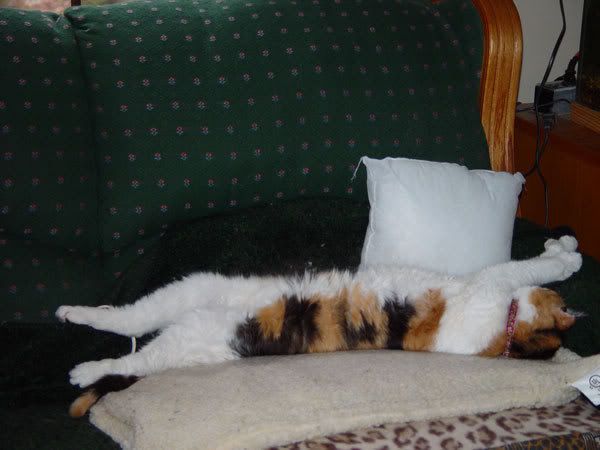 Thanks for looking.