This weekend I was staying out of town at a friend-of-a-friend's place for a concert....and they had this ADORABLE cat!!!
She was SO affectionate, soft and sweet....all-black just like Ike!
My friend didn't remember her name, so I called her Sasha. She slept with me and cuddled and was very fond of me and my SO! Apparently she was a rescue cat....she was in pretty good shape, but you could tell she had formerly been really skinny...and she had a few remaining scratches and scars (missing fur) from living outdoors.
I wanted SO BADLY to take her home and have her be mine forever...even though she had a good home now...
MIXED EMOTIONS
Well, I will miss her...
Here are some pics: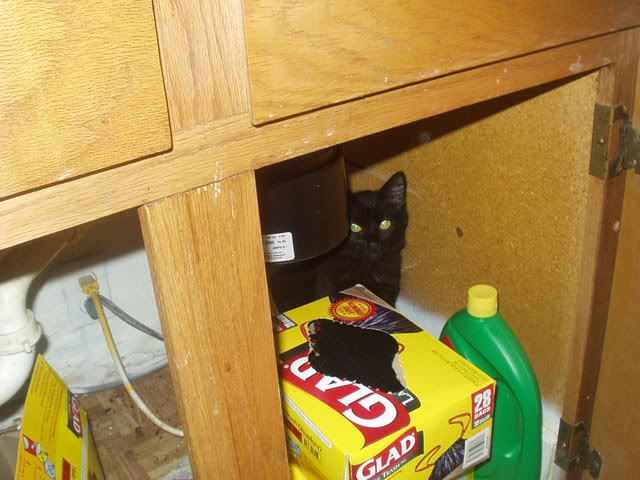 Hiding...when I blow-dried my hair....just like Ike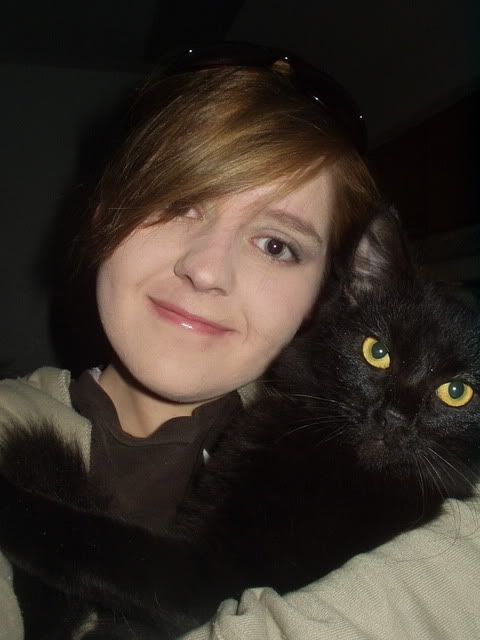 Lol..you would THINK she WAS my cat....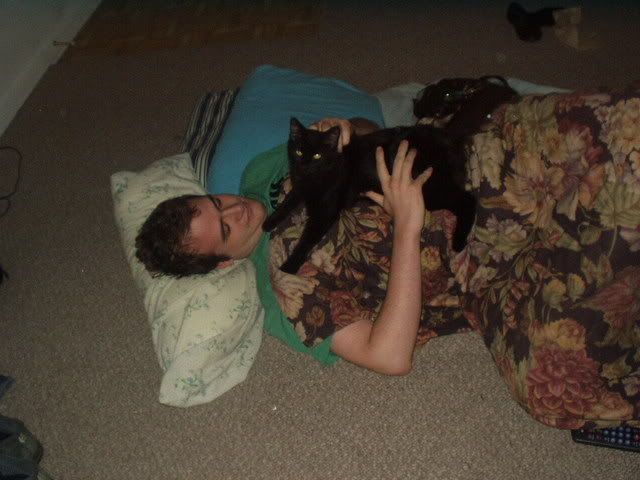 Darrell and her got along GREAT!