This is a horse my mom got for my sister. She was so GORGEOUS! The perfect show horse and the perfect conformation! Great bloodlines and everything, but we HAD to sell her!!!! We bought her from a not-so-honest seller. We wanted her for 4-H but anytime we walked her into a ring she turned into a bucking broncho!!!! The 4-H leader even remember that horse being in 4-H a few years before and she did the same thing. We had her for a year and took her to a couple trainers and both said to get rid of her. She was a very mean tempered horse and the last straw for me was when I went into the pasture and she charged me!!!! She was up for sale the next day.
She sure was a looker though!
My little sis on her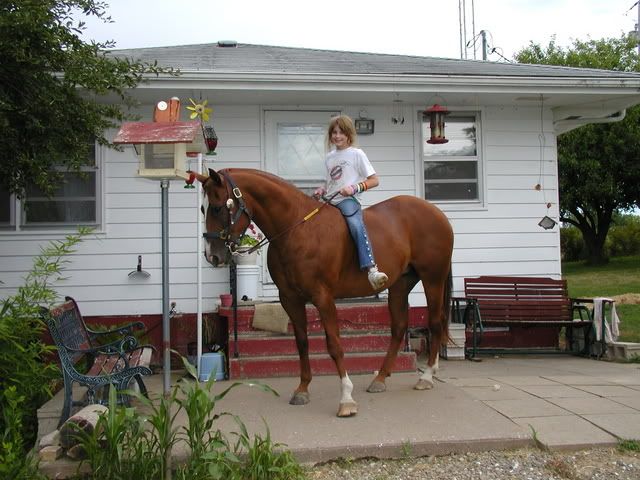 Out ridding, me and my horse in the background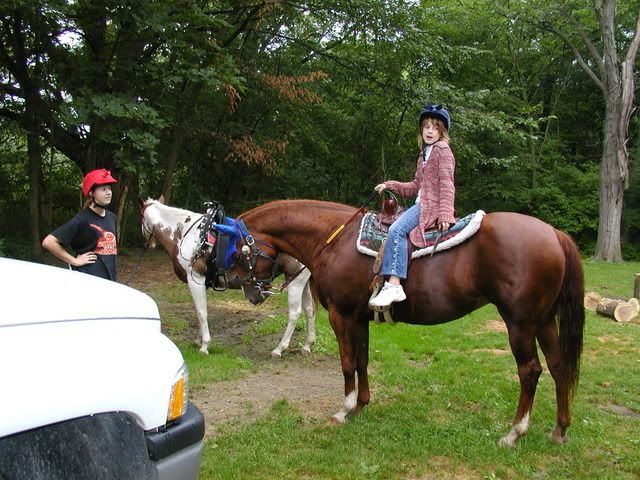 Right before a horse show....She was a broncho in the show and I have no idea how my sister didn't get hurt!
Just for fun, I loved her big butt!